It must be a pretty decent feeling (or awesome as our American cousins might describe it) to be considered as one of the 102 best youth players in the USA.

Probably even better when you get to run out against the legendary Zinedine Zidane (see the video below).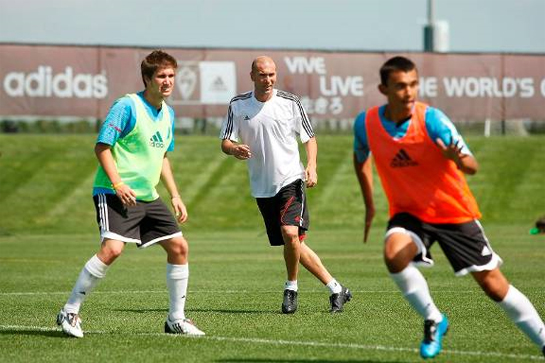 But that's what happened to the players attending the adidas Elite Soccer Programme held at the Colorado Rapids practice facility in Denver.
The young players, all kitted out in the latest adidas F50i football boots and Predator Powerswerve's ran practice drills alongside the former French international who looked like he still had a few tricks up his sleeve.
As the most recognizable development event of it's type, the adidas Elite Soccer Programme continues to create, inspire and enable the elite soccer youth of America.
adidas invites players based on the recommendations of a national and highly-regarded scouting network.
adidas ESP not only offers the elite player the opportunity to train and compete in front of professional and college scouts alike, but also provides opportunities for the players to learn about college programmes, professional paths, and the highly-selective Generation adidas.
Since 1997, over 1,000 players have gone through the adidas ESP ranks including Jozy Altidore, who played for the USA in the recent Confederations Cup and West Ham United defender Jonathan Spector.
Zidane proves he hasn't lost it, watch him 'do' the defender three times at the end of the film.