After a brief teaser campaign, Warrior are ready to leap into the speed boot market with their first ever out-and-out speed cleat: the Warrior Superheat.
Warrior's cleats have never been slouches in the weight department, with both the Skreamer and Gambler clocking in at a little over the 200g mark – something that Warrior say comes from the modern games demand for speed all over the field.
But the Superheat is next-level speed, built for the player who changes the game and leaves the fans talking long after the final whistle.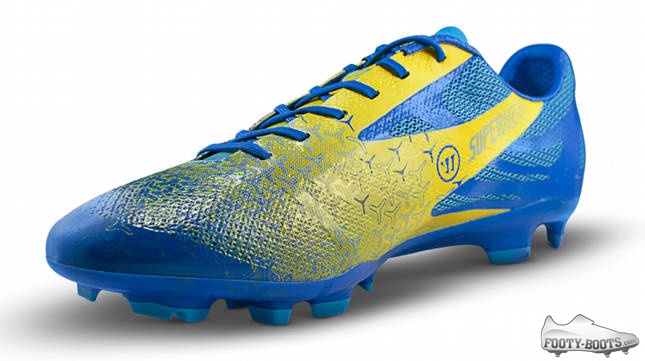 To create the Warrior Superheat, the design team have taken technologies that are normally reserved for track and field shoes and fused them with the know-how from their last couple of football boots.
Warrior are' dubbing the upper of the Superheat' 'Tri-fusion Skin'; as the name suggests, the boot is comprised of three layers, each designed to work together to create optimum performance.
Neoweb is at the core of the boot: and ultra-lightweight, waterproof mesh underlies the whole structure of the Superheat to create a cleat that moulds to the foot and provides 'infinite comfort' according to Warrior.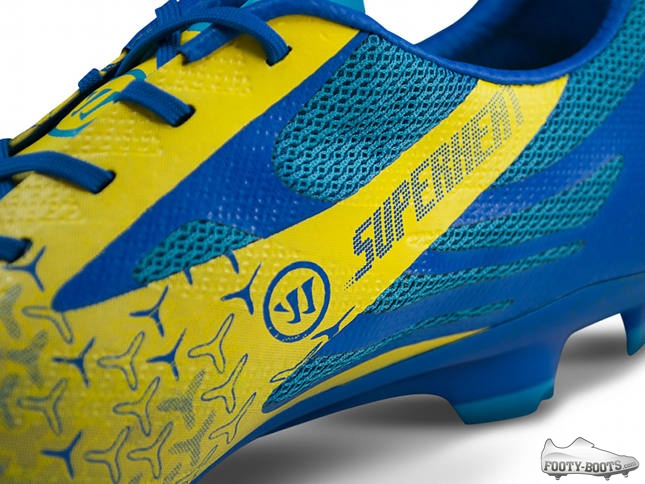 A thin TPU layer called the Nanocradle makes up the second layer – ultra thin yet supportive, this gives the Warrior Superheat it's structure and support throughout the boot, without interfering with the other layers performance.
All this is finished off with Organitouch: a micro-thin outer film that works to give tactile feedback and contact with the ball when running at speed or playing in bad weather.
The rest of the Superheat is no slouch in the tech department, either (really, has any Warrior boot?) – the tongue is super thin, and the Slipstream lacing system is deep yet straight for an adjustable fit.
In the back, you'll find the Membrane Heel Shield; as with all Warrior's football boots the Superheat doesn't forget to work some protection into to the design, with the interior heel counter adding unseen protection and the Nanocrable layer extending to the back of the boot.
The soleplate uses a slightly modified version of the Gambler's FG plate, called the War Deck on the Superheat.
The Superheat Pro will make its official debut on the field of play on November 14th when' Thomas Ince represents England U21 in their match against Finland.
Superheat launches at retail on 5 December.
What do you think to the Warrior Superheat? Will you be thinking of buying a pair?
Let us know in the comments!
WARRIOR SUPERHEAT: SPEED TAKEN FROM 'TRACK' TO 'FIELD', 7.8 out of 10 based on 55 ratings