adidas' adverts for the new adiZero have been few and far between since roaring out of the gates with a massive Leo Messi-centred campaign.
But thankfully, adidas aren't ones to leave us hanging on very long, and have come up with two great new ads to show off their fastest footwear.
https://www.youtube.com/watch?v=Dcfu-G_N48c
First up, Bayern Munich star Arjen Robben steps into the latest colourway of his customary adiZeros for a training session at Bayern Munich.
However, the Dutch international doesn't seem to be having the best of days, as someone on his team keeps out-shining him on the training pitch!
The former Chelsea and Real Madrid winger soon gets to bottom of the mystery, though as he discovers his training-ground nemesis is none-other than himself!
Next, we head across the continent to find Karim Benzema treading the turf at the Alfredo di Stefano stadium in Real Madrid's Valdebebas training complex.
The fleet-footed French forward racks up the stats in his smart footwear, with a pretty nifty overlay showing the data being counted as he plays.
Benzema then takes a break to upload his data to an iPhone, showing off his respectable speed of 28.2 k/h (17.5 m/h in old money).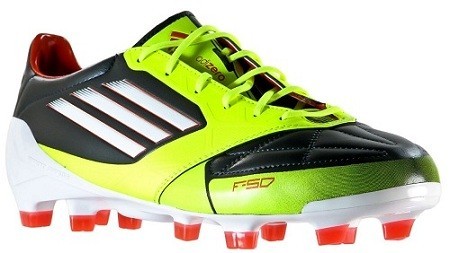 Both players are showing off the hot new Phantom / Electricity incarnation of the new adiZero, and the two ads show off the greatest aspect of the miCoach tech in two different ways; Benzema's stats are a challenge for others around the world to beat him, whereas Robben uses miCoach to push himself harder in every training session.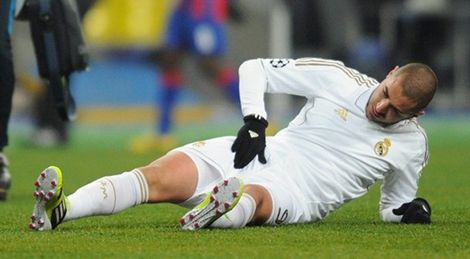 Interestingly, Karim Benzema has taken a little while to come around to the newest version of the adiZero miCoach, and even now seems to avoid wearing the miCoach in a competitive match – even going so far as to have a custom pair of football boots made with the soleplate from the old adiZero!
Which is your favourite of the two ads for the adiZero?
Let us know in the comments!