Under Armour announced today a multi-year sponsorship with England international and Tottenham Hotspur Football Club defender Michael Dawson, and confirmed he will wear the Under Armour Hydrastrike II football boots.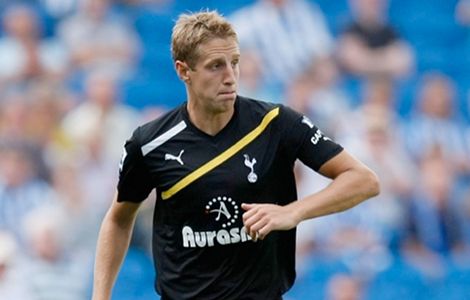 Previously a wearer of Umbro boots, Dawson begins his new lease of life in the Baltimore baselayer giants brand of boots this weekend.
The former Nottingham Forest man was first spotted in the summer testing the new Under Armour Hydrastrike II, but has since flitted between the unreleased Hydrastrike and the Speciali when in first-team action.
The move is yet another step forward in the European football market for Under Armour, who, beginning in the 2012/13 season'  will supply Tottenham Hotspur's kit, as part of its technical partnership deal announced last year.
In addition to Michael Dawson, brand ambassadors in the Barclays Premier League include Fulham FC's Bobby Zamora and Blackburn Rovers goalkeeper Paul Robinson.
Dawson said of the deal:
"I am extremely excited to join the Under Armour family. They are an ambitious brand who are committed to helping athletes constantly improve," said Dawson. "Under Armour apparel and footwear is developed with the athlete's needs in mind and I am looking forward to being part of building that sporting legacy."
Announcing the deal, Under Armour also let slip the first details and image of their Under Armour Hydrastrike boots, saying;
"The' Under Armour Hydrastrike II combines Under Armour's innovative proprietary performance materials including Micro G foam for'  a revolutionary fit and maximum responsiveness, 4D Foam cushioning to distribute cleat pressure and UA CoreSpeed˘€žË˜'  Plate to enhance the foot's natural ability to accelerate in any direction."