Having secured the services of Perry Groves amongst some intense competition from a number of other football web sites including www.didntheusedtobeaginger.com and the ever poular and respected www.groveswasbetterthanronaldinho.co.uk, Perry has been on the training ground for his first Footy Boots video boot report.
Over the course of the next few weeks, the former Arsenal star and now Sky Sports pundit, will be testing various football boots including the SprintFit, AdiPure, Tiempo Legend II, V1.08, and Nomis Glove.
Umbro SX Valor
This week, the 1987 League Cup winner has been trialling the Umbro SX Valor, as worn by Chelsea and England's John Terry.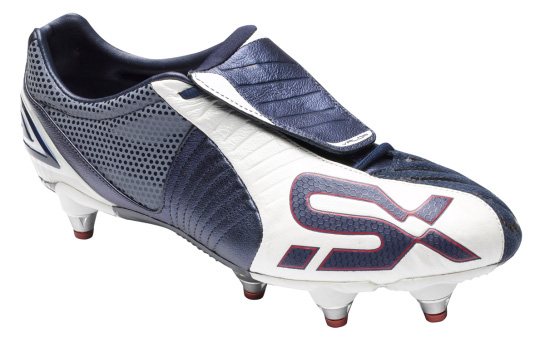 Our Perry might not be at his 'spring chicken' best any more (in fact it's more like Kentucky Fried Chicken these days) but his football brain is still as sharp as ever. Find out what he made of the SX Valor by watching here.