After months of speculation from interested parties from all corners of the globe, Umbro have officially been bought from Nike by American brand Iconix.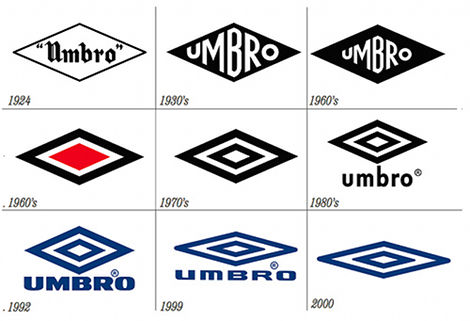 The figure agreed is a cash total of $225m (£140.8m) and will be completed by the end of the year, with Nike expected to discuss the finer points of the deal in a third-quarter earnings conference call on Tuesday October 30.
What does this mean for Umbro? Iconix are a brand group with a vast array of fashion and sports brands in their portfolio.
Their current hottest brands include urban wear specialists Marc Ecko, Jay-Z affiliated Rocawear and skate-fashion Zoo York. The last brand Iconix bought from Nike was Starter – whose caps and apparel have since gone on to become a huge success.
"Umbro is a true, authentic football brand with a global loyal consumer fan base and we are thrilled to be adding it to our portfolio of iconic brands," stated, Neil Cole, CEO of Iconix. "Umbro is an exciting acquisition with more than 30 licensees in over 100 countries with a devout following. We look forward to working with our international partners to maintain and expand upon the rich heritage of the brand," Cole added.
The price of acquiring Umbro will likely have dropped considerably after Nike absorbed the licenses with both Premier League Champions Manchester City and the Football Association (including the England National Team) as well as seemingly acquiring a number of their players, including Real Madrid stalwart Pepe.
"It is a difficult decision to divest any business but this will enable us to focus on our highest-potential growth opportunities," said NIKE, Inc. President and CEO, Mark Parker. "Umbro has a great heritage, but ultimately, as our category strategy has evolved, we believe Nike Football can serve the needs of footballers both on and off the pitch."
Iconix are already predicting a successful partnership with Umbro, predicting their newly-expanded family of brands to' generate approximately $13 billion in retail sales globally, with over $2.5 billion attributable to the Company's portfolio of athletic brands, which also includes Starter and Danskin.
What do you think this will mean for Umbro in the future?
Let us know in the comments!