Tottenham fans will remember all to well that 3 points were pretty hard to come by last season. So perhaps it's a statement of intent by the London club that they've revealed 3 new kits for season 09 / 10 all at once.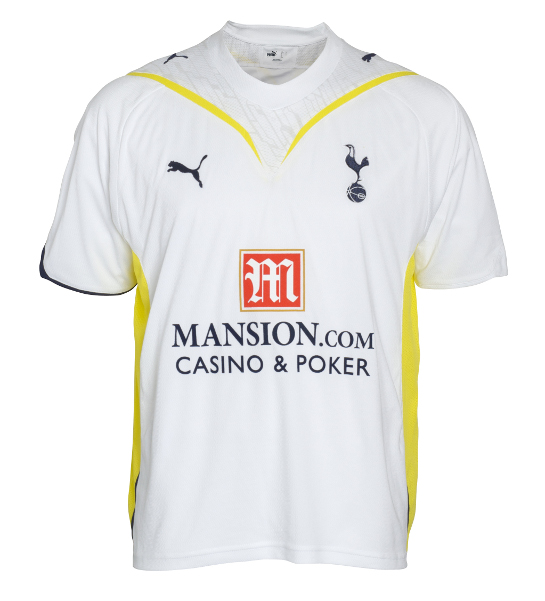 The new home kit (as shown) comes with yellow 'V type' piping around the neck, a pattern that is repeated on the blue away strip. The club's 3rd kit is an all yellow affair, though thankfully, way better than the now infamous Newcastle United effort for next season.
Made by Puma, the shirts all bear sponsor Mansion House's name with the away and 3rd kits also featuring the wording in Chinese.
As for showing off the new kits, Spurs will wear the home kit during the Wembley Cup against Barcelona on 24th July with the 3rd kit also getting an outing in the tournament against Celtic two days later. Fans of the blue away kit will have to wait until early August when the Tottenham, players run out against Olympiakos at White Hart Lane.
As for purchase, the home kit goes on sale on 24th July with the away kit following on 8th August.
However, you can pre-order your favourite Tottenham kit right now, right here.
Pricewise, the home kit in a short sleeved version will set you back £39.99.