Spurs are yet another Premier League side releasing their new home kit for the 2010-2011 season this week!


The Spurs are donning this brand new design from German brand Puma.
Speaking of Puma, this is their last year contracted to producing Spurs˘€žË˜ home shirts Ĺ› and we˘€žË˜re pleased that they˘€žË˜ve been given a fitting send off!
You'll notice that many teams are using Puma's standard teamwear templates for their gear this season, but the teardrop collar and slim silhouette set the Tottenham Hotspur Home Shirt 2010-2011 apart from some of the other Puma kits out there this season.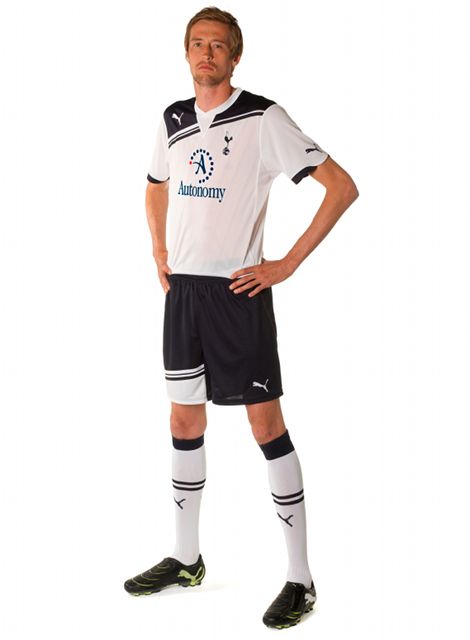 The design across the shoulders gives a nice 80's feel to the kit, but doesn't go into complete 'retro' territory, finding a nice middle-ground similar to the new Manchester United Home Kit.
As for Spurs, they˘€žË˜ll be looking sharp as they enter Champions League competition for the first time next month, with stars such as Aaron Lennon, Peter Crouch Jermaine Defoe looking fit and ready, Spurs look a good bet to get into the group stages!
What do you think of this new Tottenham Hotspur Home Shirt 2010-2011?
TOTTENHAM HOTSPUR HOME SHIRT 2010-2011, 7.8 out of 10 based on 34 ratings