Playing football isn't a an easy ride for the ol' bank account; between match fees, petrol to league games and paying for the five-a-side pitch, you're already a fair way out of pocket – and that's before you've even put on any kit.
And let's face it; boots aren't cheap.
But, the good news is, right now is a great time to pick up a new pair of football boots for under half price.
We're in a once-every-two-year sweet spot; ahead of a major tournament, but before the end of the season – which means new releases are teetering on the precipice of release, but the old models and colourways are still on sale.
Not to mention, leagues on a summer schedule like the MLS are kicking back in, and players everywhere else might be looking for some new firm or soft ground boots, depending on their hemisphere.
So, we spent some time rummaging around on www.startfootball.co.uk, aiming to find our top ten bargains on there that:
– Are under £60
– Are a top level 'statement' boot
– Still have some decent sizes left in stock
Not to mention that all these prices exclude the 10% discount you will get when you use Coupon Code 'FBOOTS10' at the checkout, making everything on here an even bigger bargain.
1. Puma King FG : £54.95 (-10% code = £49.45)' – Bonus SG version for the same price
2. Umbro Speciali 3 FG : £38.95 (-10% code = £35.05)
3. adidas F50 adiZero FG : £59.95 (-10% = £53.95)
4. Puma PowerCat 1.12 FG : £48.95 (-10% = £44.05)
5. Lotto FuerzaPura III 100' : £54.95 (-10% code = £49.45)
6. Nike T90 Laser IV KL : £39.95 (-10% code = £35.95)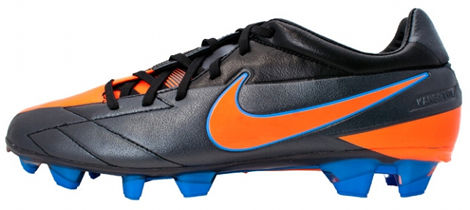 7. Puma evoSPEED 1 FG : £53.95 (-10% code = £48.55)
8. adidas adiPure IV SG : £44.95 (-10% code = £40.45)
9. Joma Aguila Mix : £55.95 (-10% code = £50.35)
10. Lotto Zhero Gravity II FG: £39.95 (- 10% code = £35.95)
What are some of your best deals? Anything you can find at the moment that might help out other readers?
Drop a link in the comments and let us know!