Football is a numbers game, and counting for most are the numbers with pounds and euro signs preceding them. In Spain, one company are offering clubs an innovative way to maximise the revenue from fans – adding their photo to their favourite player's shirt.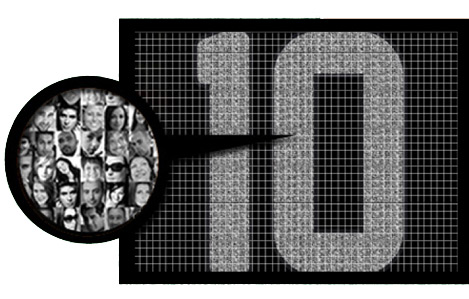 Europe is being threatened with a tasty-sounding-but-actually-terrible 'Double-Dip' recession, and football clubs – who were already struggling to cope with a drop in revenue – are having to get creative to come up with the cash that they need to run a club.
One company offering a somewhat ingenious solution to cash-strapped clubs is Spanish based Playing 2, who are looking to help fans back their favourite players like never before.
Formed in 2001, but only recently launching their latest innovation, Playing 2 is working with clubs to allow fans to have their picture printed within the number on the shirt of their favourite player.
For 24 Euros, fans of clubs such as Sevilla are able to have their face printed into the material of the number on a player's shirt for a whole season – meaning fans have had to scramble to get their mug onto to the backs of their favourite players.
As mentioned, Sevilla are the first team to utilize this money-making scheme and will soon be joined by fellow Spaniards Granada, with the Welsh Rugby Union team set to hand a UK debut to Playing 2 during the Six Nations.
Despite being only a 2 x 2mm picture (yes, that's right, millimetres) Sevilla have reported a positive reaction from fans, commenting "People do seem willing to pay for the chance to be on the back of their idol,"
Clubs will welcome that positive fan reaction, too – as Playing 2 offers a seriously lucrative source of revenue; with 3,142 photos capable of being crammed into a single number, each digit on a player's jersey is potentially worth over 75,000 Euros.
In the past, fans have always been proud to 'have their teams' back' in times of hardship – and if Playing 2 catches on elsewhere in the world of football, they might just be able to do that more literally than ever before.