Puma leave it to the last minute, but it was well worth waiting for. The launch of a Special Edition Puma King Pack, paying homage to host cities for Euro 2016.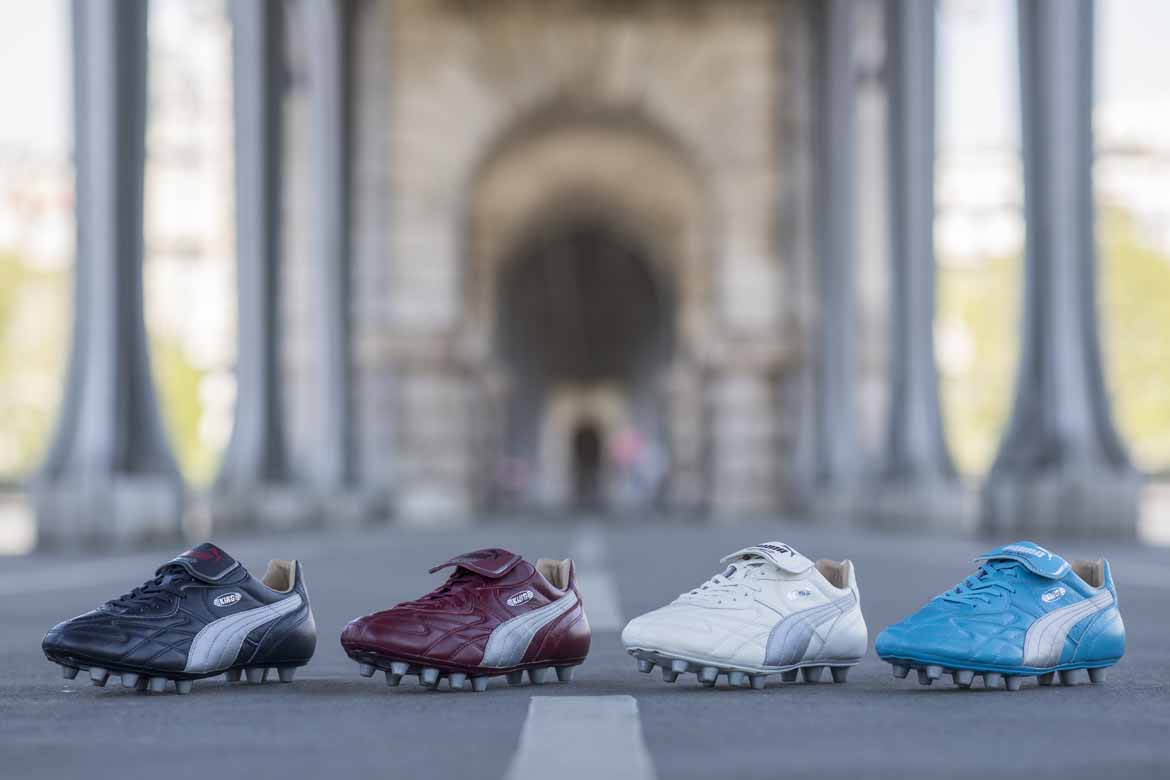 Puma have released a set of four new Puma King boots to celebrate Euro 2016.
The longest serving boot in football gets a special Gallic makeover, inspired by the colours and culture of four of the cities hosting matches over the next month, Paris, Marseille, Lyon & Bordeaux.
Puma King Top Paris
A Parisian version has a traditional navy blue colourway with white formstrip in homage to the flamboyant French capital.
Puma King Top Bordeaux
The Bordeaux city King Top is an elegant 'Bordeaux', inspired by the colours of this famous wine region.
Puma King Top Lyon
Lyon, a city famous for its ancient history and heritage is represented through the cream and light blue colours that define it.
Puma King Top Marseille
The Marseille King Top stands out in the blue and silver colours that adorn the coat of arms of this Mediterranean French city.
The Puma King is a classic football that is as comfortable on the pitch today as it was when it was introduced in 1968.
Tech Spec:
100% kangaroo leather: Maximum comfort and durability.
Twelve plastic studs transfer your energy directly to the pitch. Optimum traction.
Classical direct injected outsole provides durable comfort.
Reinforced heel for more stability.
Ankle lining helps keep blisters at bay.
PUMA logo on tongue, King logo on side, PUMA formstripes on sides.

---
Availability: On sale from 10th June 2016
Retail Price: £120
Shop: ORDER NOW >>
PUMA's longest serving football boot, the King Top, is now available in four different colours, each one paying homage to a city hosting the football fiesta this summer. Get your hands on a pair at puma.com/football