If you like your football boots fast, light and attention seeking, then you need to check out the evoSPEED 1.3 Dragon.
Hot on the trail of the Dragon evoPOWER 1.2, Puma play a neat one-two and deliver an outstanding evoSPEED 1.3 which is even more dragon like.
This is Puma's latest 'graphic concept' football boot and as you can see the attention to detail with the graphics on this boot are tremendous.
The dragon theme is inspired by the Japanese dragon, a traditional symbol for speed, power, wisdom and agility.
The dragon wraps itself around the boot in a tattoo like fashion with the fire breathing head on the inside and the tail looped around the Puma logo on the outside of the shoe.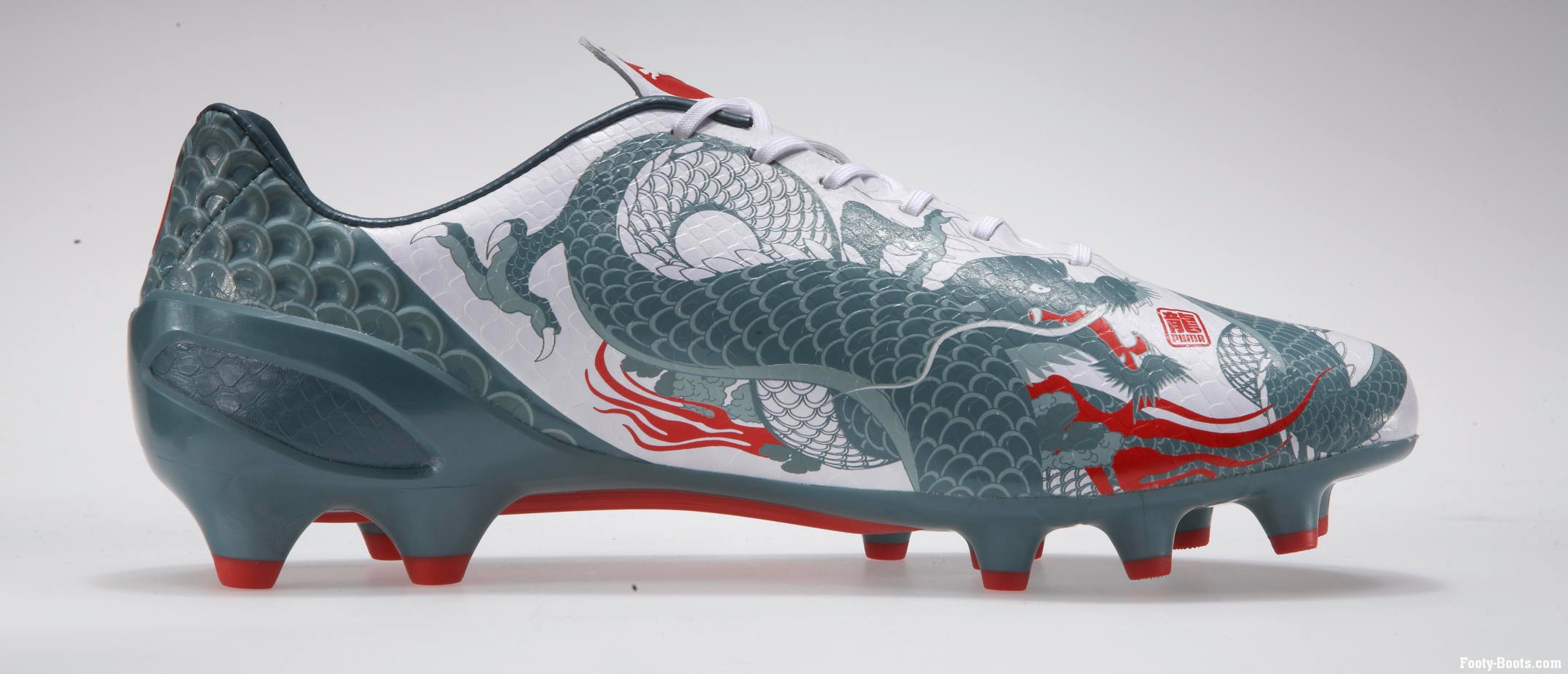 The graphic not only looks amazing, but it does a job too, it also helps with control and contact with the ball in various weather conditions thanks to Puma's GripTex technology.
The soleplate is an all-conical affair when it comes to studs and a DuoFlex system under the forefoot means players won't feel hampered by a stiff soleplate.
---
Players: Sergio Agüero,Santi Cazorla, David De Gea, Marco Reus
Colourway: White / Sea Pine / High Risk Red
Availability: On sale from 1st  May 2015
Retail Price: £155
Shop: ORDER NOW >>
---
Contribute to this story….
Is this the best design you have seen on a football boot?
We want to hear your view in the comments below.