Puma, which sponsored all five African teams at the 2006 FIFA World Cup, is again at the forefront of African football when the 2008 African Cup of Nations kick-off on Sunday in Ghana.
As the official supplier to a dozen national teams across Africa, Puma will be worn by nine of the 16 teams in the tournament, including hosts Ghana and defending champion Egypt. "The fact that 20 of 24 games in the group stage of the African Cup of Nations will feature the Puma logo is a statement we are proud to make," says Puma Chairman and CEO, Jochen Zeitz. "Puma's commitment to African football as the leading supplier runs deep, much like the passion that Africa shows for the game of football itself."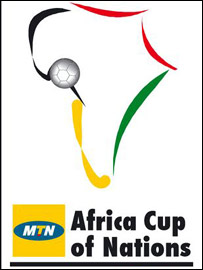 Along with Ghana and Egypt, Puma's teams also include the national teams of Angola, Cameroon, Ivory Coast, Morocco, Senegal, Tunisia, as well as African Cup of Nations first-timer Namibia. In fact, seven of the games in the group phase will be between teams wearing the Leaping Cat logo. Each Puma team will wear Puma's new v1.08 products that launch in stores this week with a full collection of performance footwear, apparel and accessories.
In addition, Puma will activate several activities on the ground during the tournament. Jochen Zeitz and the Peace One Day charity will co-host a youth exhibition game on January 19 in Accra on the eve of the opening game, together with African football legends Roger Milla and Tony Yeboah. Puma supports the Peace One Day charity through the development of its own football collection, which will be presented at the tournament. "This is an exciting kick-off for an extraordinary year in sports for the world and for Puma," said Zeitz. "We can't think of a better way to kick it off then with our activities in Africa and the support of Puma's national teams at the African Cup of Nations."
View the Puma 'Until Then' video viral on the Football Boots TV player
Click here to read about the Puma v.108
Click here to order the Puma v.108