Puma and the Ligue de Football Professionnel (LFP) have today revealed the official match ball for the remainder of the Ligue 1 season – and it's pink!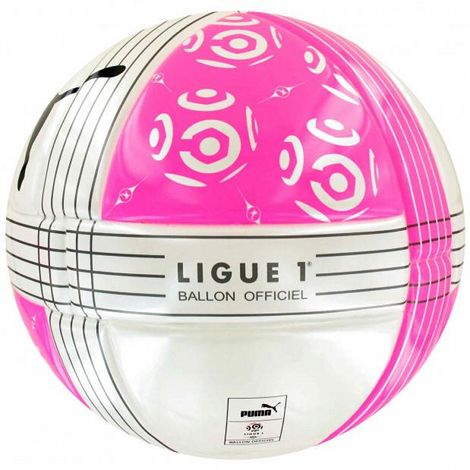 Given all the media focus on top-level footballs, most brands play it safe when it comes to ball design (with the exception of adidas' Africa Cup of Nations range, of course), but thankfully Puma and the French Ligue 1 are brightening up their winter games with a hi-vis Pink match ball.
To be introduced when France's top flight returns from it's seasonal break on January 14th, the Pink Puma match ball will be in use until the end of the season.
Said in a joint statement from Puma and the LFP to bring 'Freshness and Innovation' to the pitches of France in 2012, the match ball is based on the 'exceptional' PowerCat 1.10 ball Puma released just under two years ago.
Puma's Ligue 1 match ball of the previous six months has employed some pink detailing, but is nowhere near as eye-catching as this stunning sphere.
2011's Match Ball has been exceptionally well-received
French sports fans have shown an affinity for the typically-feminine hue, as even Rubgy teams like Stade Français have developed a cult following thanks to their outrageous kit designs.
Could you imagine the English Premier league being played with a pink footy?
Let us know in the comments!