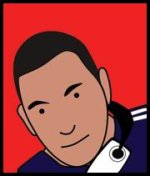 Full strength
Paragraph E20 of Premier League rules states: "In every league match each participating club should field a full strength team." The likes of Sunderland, Newcastle and Middlesbrough are hoping that Manchester United will follow the letter of the law and not rest the majority of their stars for the Premier League game against Hull this weekend. Simply put, if Hull win then they'll survive at the expense of two of the three North East clubs who say they might sue.
Whilst the unease of Hull's fellow relegation haunted sides is understandable, what I can't understand is why clubs always wait until the last game of the season to start kicking off. There have been plenty of occasions this campaign where clubs haven't always played what could be considered to be their 'best side' and those results have certainly affected how the League looks now. But in September say, no-one is going to question why Arsene Wenger started with Eboue and Denilson in a game that they lost at home.to Hull. Indeed, it could be argued that everytime Sir Alex puts Ronaldo on the bench, he's not playing his strongest side.
Of course, teams must have respect for the league in which they are playing, but the arguement put forward by the North East trio only works if it's applied to every game throughout the season, not just on one that you hope an opponent loses to save your skin.
NE woe
Rather than worry about what side United will put out against Hull, all three of the North East clubs should be looking a lot closer to home as to why they are all in such a predicament. Once they do so, they'll realise that to stay in the EPL,'  your signings have got to be spot on. Perhaps the following explains why football in the North East is in such a dire state:
For Newcastle United it was a case of money down the drain. Alan Smith, Joey Barton, Jose Enrique, Fabricio Coloccini, Jonas Gutierrez and Xisco. Total cost £37 million. Discuss!
At Sunderland, £9 million goalkeeper Craig Gordon hasn't really lived up to expectations while El-Hadji Diouf and Pascal Chimbonda were disruptive. Roy Keane's short term deals for Andy Cole and Ian Harte didn't work while who can be surprised that the 'human art gallery' Djibril Cisse is probably going back to France.
Middlesbrough's Gareth Southgate spent £7 million on Didier Digard and Marvin Emnes. No, I'm none the wiser either. Rumour has it that it was the chairman Steve Gibson, a loyal and good club man, who wanted Alfonso Alves. Oh dear! Probably not the best £12 million he's ever spent.
Rafa v SAF
What a fantastic opportunity Rafael Benitez had this week to deflect the press from looking at what he's accomplished this season. But rather than congratulate Sir Alex Ferguson on his achievement on winning the Premier League, the Spaniard decided not to single him out for praise. Now, we all know that Fergie has got right under Benitez's skin and has, on occasion, been plain rude as well as misinformed. But with a few, well chosen words, Benitez could have occupied the moral high ground and shown himself to be of much higher character. Instead, cue another round of stories that Rafa's losing it along with investigations on why Liverpool's once promising season has delivered, er…..nothing.
You could have knocked me down with a feather.
Congratulations should go to Rangers for their response to Kyle Lafferty's outrageous simulation, or cheating as I like to call it, against Aberdeen. For those of you who missed it, Lafferty conned the referee into thinking that he'd been the victim of a headbutt by Charlie Mulgrew who was subsequently sent off. Rangers have publicly criticised Lafferty and fined him. This is exactly the kind of retrospective action that Uefa and Fifa should be actively involved in, rather than hiding behind ridiculous laws that inhibit their action if they decide that a referee has already dealt with a situation on the pitch.
Well done too, and here's a sentence I'd never thought I'd ever write, to Setanta TV. They were covering the match live and studio panelists John Hartson and Mark Hateley gave Lafferty an almighty ear bashing (which you can take a look at on YouTube).
This is the way forward as all players who indulge in this type of blatant cheating should be named, shamed and publicly humiliated.