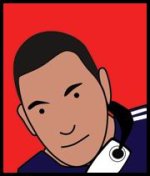 Ruthless United
Regular readers of this column will know that I have no particular fondness for Sir Alex Ferguson or his team but even I'll admit that their display against Arsenal was one of huge professionalism. So eager to work for each other, to tackle back, to keep pushing on even when the game was safe. It was a pleasure to watch. The two players on yellow cards going in to the game, Patrice Evra and Wayne Rooney, didn't put a foot wrong as they shackled Theo Walcott, Ferdinand and Vidic were impassable, the energy levels of Ji-Sung Park were incredible as were Cristiano Ronaldo's two goals. It was a complete performance and one that should already be causing their fellow finalists, whoever they may be, some concerns.
Uefa rules
As it stands right now, Darren Fletcher will miss the Champions League final through no fault of his own. The Scottish international was wrongly sent off by referee Roberto Rosetti and has no right of appeal to challenge the decision. This is plainly ludicrous. Within seconds of the incident, millions of TV viewers could see that Rosetti had made a mistake but despite the video evidence clearing Fletcher 100%, Uefa rules state that unless the referee calls for the sending off to be rescinded, red cards can only be challenged on the grounds of mistaken identity. Petty rules made up by petty officials who have no understanding what it is like to play the game at the highest level. Surely President Platini, a former player himself and one who once saw one of his own countrymen miss a World Cup final through similar circumstances, must get off his backside and sort this out. It's not right, it's not fair and it's certainly not what sport should be about.
Potential for what?
Arsenal tore in to United for the first 5 minutes and that's just about when their challenge ended. Goals by Park and Ronaldo within 11 minutes put paid to the tie. Some will say Arsenal have done well to get to the semi finals with such a young side. Others, who have now been waiting 4 years for their team to win a trophy, will be growing restless. It's all very well to say that a side has potential, but perhaps it's more important to assess where that potential might take them. In truth, even hardened Arsenal fans will admit that on Tuesday night, Walcott was quiet, Emmanuel Adebayor got no change out of the Vidic / Ferdinand partnership and the highly touted midfield was bypassed all too frequently by the marauding visitors.
Gibbs
Kieran Gibbs is an exceptionally gifted young man and has his whole career in front of him. Yes, it was unfortunate that his slip led to United's first goal, but these things happen in football. However, eagle eyed fans will have spotted that Gibbs also fell over in almost exactly the same position in the first leg which almost resulted in Ronaldo scoring at Old Trafford. On neither occasion was he performing, as it was described on TV last night, a 'hand brake turn'.'  So while Gibbs needs to look forward, not back he also needs to look down at his Tiempo Air Legend II's and ask Nike why he keeps falling arse over tit.
Rattled Barca
It may seem strange to describe Barcelona in such a way but they've certainly changed their tune since arriving in London for the game against Chelsea. A week ago, Chelsea were bully boys using tactics that were "bad for the game." Now, the Barcelona management have admitted that Chelsea's approach in Spain was spot on. As the Londoner's temporary coach, Guss Hiddink, put it so beautifully as his final press conference: "If you score goals every week and are then prevented from doing so, you are going to get a bit frustrated." Even better, he then described their 6 – 2 demolition of Real Madrid as "respectable." English may be only his second language but he certainly knows how to load up a barb.

Take one for the team

While United were putting in a complete team performance on Tuesday, Chelsea have often been described as a talented bunch of individuals. On Wednesday we'll see. Michael Ballack, Alex and Nicolas Anelka all go in to the game one caution away from missing the final. And against the best attacking side in Europe. If they approach their tasks cautiously, they'll be exploited. Far better to go in all guns blazing, play for the team and the result and trust to a bit of luck.