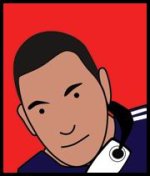 Arsene's foresight
Oh how we laughed at Arsene Wenger a few months ago when he said that Arsenal could still be a force with regards to the Premier League title race. The Gunners had just been beaten 3 – 0 by Chelsea and looked as potent as a eunuch at an orgy.
But following their comeback 4 – 2 win against Bolton on Wednesday night, Arsenal are indeed top of the tree. Perhaps they just needed a bit of luck here and there, as was demonstrated by their fortunate equaliser following a bad challenge by William Gallas that went unpunished, indeed, unnoticed even.
It just goes to prove how open the EPL is this season with no side seemingly able to grab the league by the scruff of the neck. Being a neutral (I'm a QPR fan – don't laugh, I could end up as the manager at this rate) it makes for a fascinating season and far more interesting than watching Chelsea or Manchester United run away with it.
Gillett's not so sharp
Liverpool co-owner maintains that Rafael Benitez is among the top 5 coaches in the world. He may be, but personal opinion counts for very little in the hurly burly of the Premier League, or indeed the Europa League which is where Liverpool have ended up after their dismal showing in the Champions League. Personally, I like Benitez and wish him every success but facts are facts.
He's been at Liverpool for a good few years now, spent millions in the transfer market and currently his side are sixth in the table which by my reckoning, makes him the sixth best manager in England as opposed to fifth best in the world.
Neville v Tevez
Players never learn do they? Criticising or dissing an opponent before a match invariably comes back to bite you on the arse. And so it proved during the Man City v Man Utd Carling Cup match.
Gary Neville says United were right to let Carlos Tevez go so the Argentinean responded by scoring twice in City's 2 – 1 win. Neville is also under scrutiny for his offensive and somewhat pathetic gesture after Tevez baited him after netting his first. Best thing, when you come up against a former team mate, is to keep your trap shut, play your opponent off the park and then tell the world that he's not up to much.
Toothless & two-faced Fifa
Was anyone surprised that Fifa decided to take no action against Thierry Henry after his hand ball in the World Cup playoff match against Ireland? Football's governing body said there was nothing in the rules which allowed them to punish him.
But as the Irish defender Sean St Ledger so impressively argued, there was nothing in the rules to allow Fifa to seed the playoff games. But they went ahead and did that didn't they? It only adds credibility to those who suggest that there is one rule for the big names and big teams and another for the lesser lights.