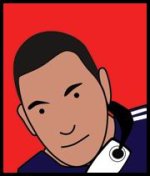 Are you Joe-king?
If newspaper reports are to be believed, Newcastle owner Mike Ashley looks set to snub Alan Shearer and re-appoint Joe Kinnear as the club's manager. Despite several senior players going on record by saying that Shearer is the man they want, Ashley is certain to antagonise the Magpies faithful once again by bringing back Kinnear who, let's face it, wasn't overly popular the first time he got the job.
We can discuss the rights and wrongs of this all day but this would be to ignore the big question which is this. Why on earth didn't Newcastle appoint a manager the day after they were relegated? Pre season planning has been left in the hands of Chris Hughton, there's been no-one orchestrating transfer policy and the players have gone public saying the club is 'dying a slow death.'
Ashley wants £100 million to sell the club. If so, why's he running it like a 2 bob outfit?
Boot on other foot for Chelsea

Chelsea officials are said to be highly agitated by Manchester City's relentless pursuit of the Blues captain John Terry. The London club have posted curt messages on their web site stating that Terry isn't for sale while privately seething at City's advances.
This of course, is the same Chelsea football club who felt it was perfectly acceptable to hold cosy tete a tete with Ashley Cole when he was still an Arsenal player. At least City are making a bee-line for the main entrance at Stamford Bridge through their approach rather than trying to get in via the back door.
Scottish TV
Something bothers me about Rangers and Celtic trying to buy the TV rights for live SPL matches. Being the top two draws, they'll have to play each other virtually every week to make it work. What's that? They play each other virtually every other week in the SPL already. Oh, that's OK then.
Awards
Great news that the Footy Boots Football Boot Awards are back and soon to be upon us. If you haven't looked at the info yet, make sure you catch up with all the awards news here.
And whilst I'm loving the new categories, perhaps I could suggest a few more plus potential winners that Footy Boots might take up in years to come.
Biggest football boot marketing howler – To Real Madrid for allowing Kaka to be accompanied in to the Bernabeu by a young lad wearing Nike trainers.
Best football boot sleight of hand – To Lotto for releasing 2 virtually identical boots every year for 3 years without anyone really noticing.
Best football boot name not yet in use – To anyone who comes up with a Newcastle United boot, the Toon Chaos.