The original Nike football boot.
The Tiempo has been part of the Nike story and footballing history since the 1970's. In fact the Tiempo can truly lay claim to being one of the most storied names in football boot history.
It has been on the feet of some illustrious players, the likes of Socrates, Ian Wright, Eric Cantona, Andrea Pirlo, Patrick Kluivert and dozens more. The Tiempo is regarded highly for offering incredible touch, feel and combining it with ongoing innovation.
The boot that started it all for Nike, the Tiempo name was first introduced in the 70's, but it wasn't until the early 90's that it became iconic.
Through a combination of high-profile endorsees at Italia '90 and USA '94 and an incredible array of adverts on television through the 90's, the Nike Tiempo name became household at a time when a renewed focus was being put on what players had on their feet.
Today, we showcase the latest offerings.
Nike Tiempo Legends Premier Pack
Inspired by legendary Tiempo styles, Nike launches the Tiempo Legends Premier Pack. Available in five classic colorways, the boots pay homage to Nike football history.
Metallic Summit White and Team Red Metallic Silver
This colourway is inspired by the 2008 Nike Air Legend II.
You will notice on the picture of the heel of this boot, the stamp "est 1972", refers to the year that Nike was founded.
Metallic Summit White and Blue Sapphire Metallic Silver
This fresh, clean colourway is based on the Nike Air Legend from 2007.
Black, White and Total Orange
This is our favourite Tiempo colourway.
Based on the Tiempo Legend IV Elite from 2011.
This model will be worn by Andrea Pirlo.
Black and White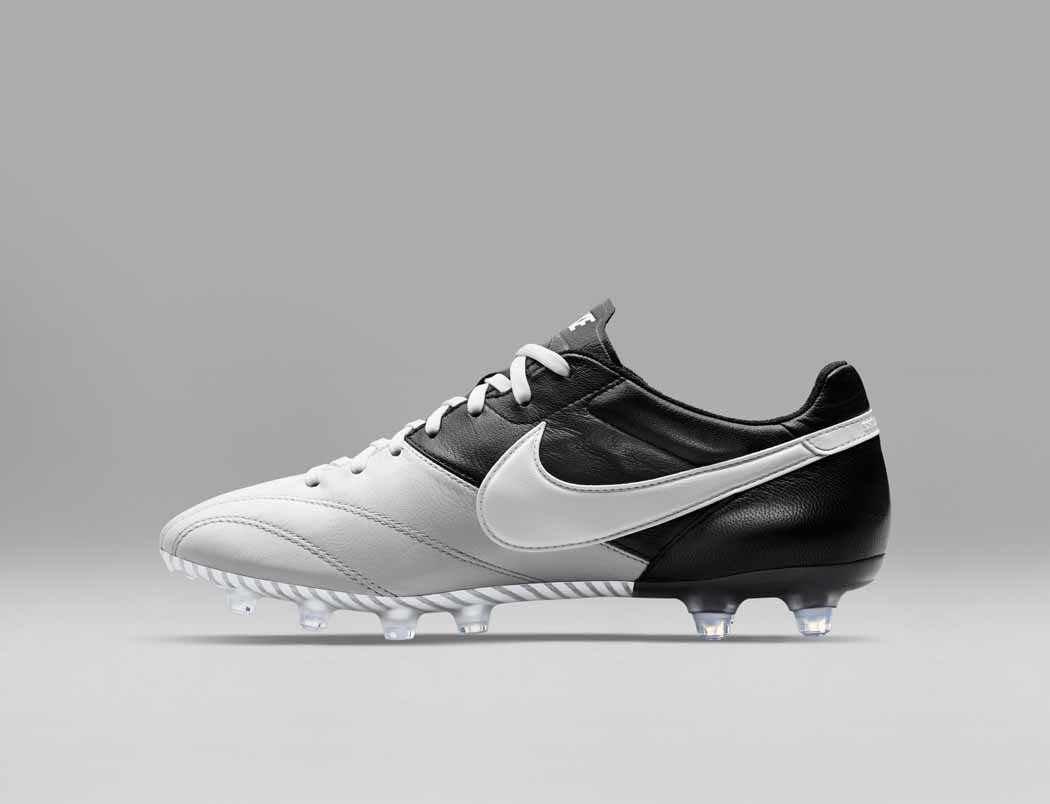 This Tiempo has a 'to die for' striped sole plate with "RGB 000," the colour code for black.
The colour free boot takes cues from the Nike Tiempo Legend IV Elite, first released in 2012.
This model will be worn by Jerome Boateng
Black, White and Electric Green
This classic boot with its pop neon green accent color is borne out of the Nike Tiempo Legend IV, first unveiled in 2013.
Tech Spec:
Kangaroo leather upper with goat-leather quarter and heel panels for enhanced comfort and great touch
Moulded performance sockliner amplifies the natural foot shape and creates low-profile cushioning
Conical studs with differing thickness and diameter for stability and traction on firm, artificial and hard surfaces
Engineered-performance insole board with lightweight TPU plate provides transitional flex
---
Availability: 16th November 2015
Players: Carlos Tevez, Andrea Pirlo, Jerome Boateng and many more.
Price: £110
Shop: Order Now >>