Nike have started their almighty hype machine once again, this time the new Nike Safari collection is the object of some severe exposure.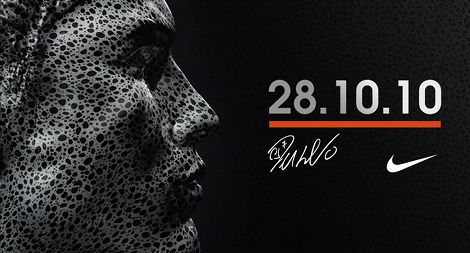 On Facebook and Twitter this weekend Nike have been posting some very revealing images teasing their big winter release.
The image main image depicts the face and signature of Cristiano Ronaldo – who we suspected might be involved in the Nike Safari collection in a big way – covered in some leopard print style dots – which pretty much confirms that Ronaldo will be the face of the Nike Safari initiative.
The obvious feature of the ad is the date, which means that Nike are closer than any of us thought the were to unveiling the Nike Safari collection – less than a week in fact! The 28th of October is this coming Thursday, so you can be sure that Footy-Boots.com will be ready and waiting to bring you all the info we can on whatever the Nike Safari hype turns out to be about.
One more subtle talking point is the 'mesh' pattern across this close-up – we're not ones to speculate (Lie: We totally are) but you don't suppose that could be FlyWire, do you?