The iconic Nike Mercurial has torn up the game with its explosive speed for 20 years and it's looking like it's not stopping anytime soon. 
This special new edition of the explosive pair offers different elements found on some of the boldest Mercurial boots made in the past years.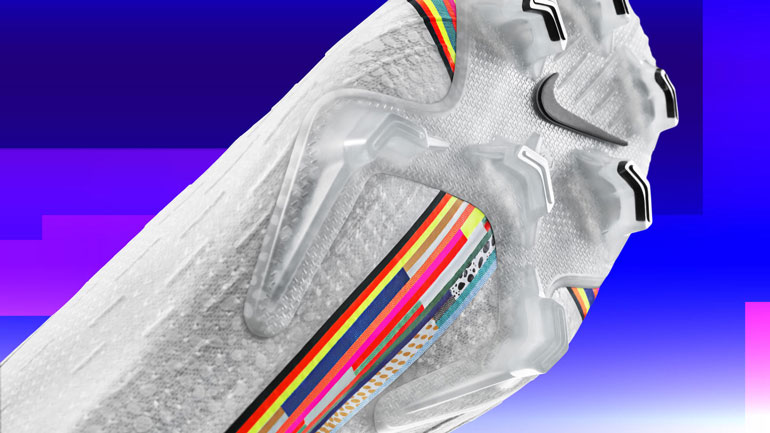 The all white-on-white safari print wraps around the entire boot. The inspiration for the print comes from the Nike Air Safari running shoe. Introduced in 1987, the print first featured on the Mercurial Safari Vapor VI back in 2010. As well as featuring on the white-on-white, the heritage of this print is also reflected on the black-on-black swoosh.
A vibrant combination of safari, silverware, cheetah, galaxy, gold and lava-inspired patterns blend perfectly with neon hues, metallics and volt to form a distinctive colour stripe. This stripe represents Mercurial's rich style heritage, wrapping the boot from forefoot to heel. The graphic also features uniformly at the top of the tongue.
Another stunning re-design by Nike, adding to the rich history of the Nike Mercurial 360 Football boot. You'll be able to purchase this boot after it's release date on March 31.
---
Availability: Release date March 31