Kylian Mbappe's first collection in collaboration with Nike, 'the Bondy Dream Collection'. The icing on the cake for this explosive Parisian global star, crowned by the launch of his own Mercurial Superfly 7.
Mbappe's collection includes the Mercurial Superfly 7, an Air Max 98, a Nike F.C. shirt, hoodie, T-shirt, hip pack, baseball cap and a football. All are infused with the swagger Mbappé brings to the pitch and his enduring love for Bondy, the Parisian suburb he grew up in.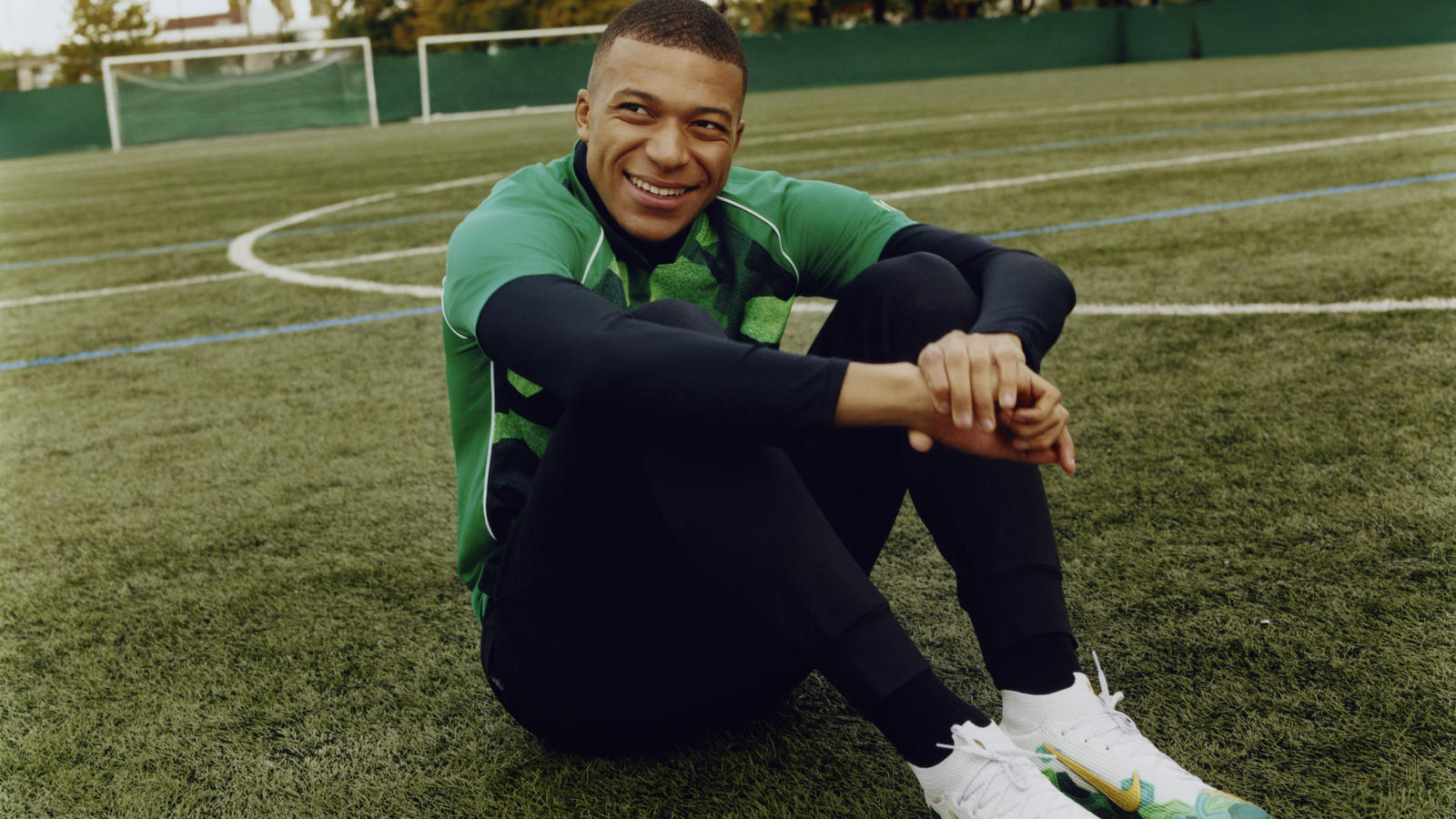 With green and gold details celebrating Mbappe's home district, the Nike Mercurial Superfly 7 Elite SE FG pays tribute to greatness. A streamlined upper and Nike Aerotrak zone combine for fast-paced play to blow past the competition.
Everyone starts somewhere and Kylian Mbappe started on the pitches in Bondy.
"Bondy is always in my heart; it's where I found and fell in love with football," says Mbappe. "It helped shape me as a person and as a player. I have a lot to be thankful for and it is special that Bondy is at the centre of this collection. Back then I had my heroes and many of them had their own special edition Nike boot, so to join them in now having one of my own is a dream come true."
Born in Bondy
Special gold details, including a silhouette of the district on the toe and the number 93, celebrate the Parisian district of Bondy, where Kylian Mbappé was born. Raised text on the gold Swoosh reads "Nike x Mbappe x Bondy".
Celebrate Greatness
A Mercurial 'M' highlights Mbappe's name on the heel, while two stars on the collar for France's world championships and the French tricolour flag celebrate his national pride.
"Without risks, there is no victory" is featured in French on the footbed. Dynamic Fit collar wraps your ankle for a comfortable, secure fit.
---
Available: Now
Price: Mercurial Superfly 7 £249.95