A record breaker, a born leader, scoring last minute free kicks whilst the whole world watches you and now he has his own China Collections, is there anything Cristiano Ronaldo can't do?!
Last week, the arguably the best football player in the world made a mega-money move from Real Madrid to Juventus, selling a whopping £60million worth of shirts, almost half of his transfer fee! This then comes as no surprise as the Portuguese star is heading on another tour of China with Nike, who have released a stunning take on their new CR7 Mercurial Superfly's to celebrate.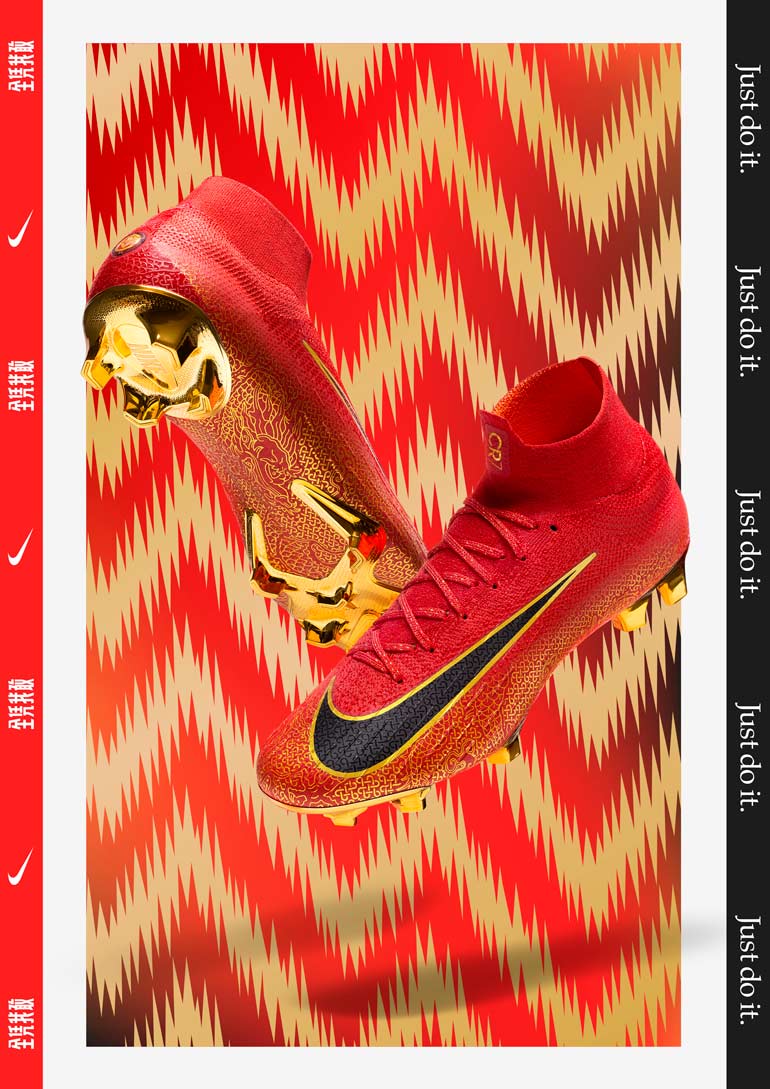 With this being Cristiano Ronaldo's second tour of China, Nike has produced a new logo for the collection, C罗, which equips athletes for play on and off-pitch. Created with the pattern that includes an ancient boat compass, the captain's "C" and the new Chinese-character version of the CR7 mark, the logo represents the player's capacity to galvanize- metaphorically speaking, to breathe fire into Chinese football.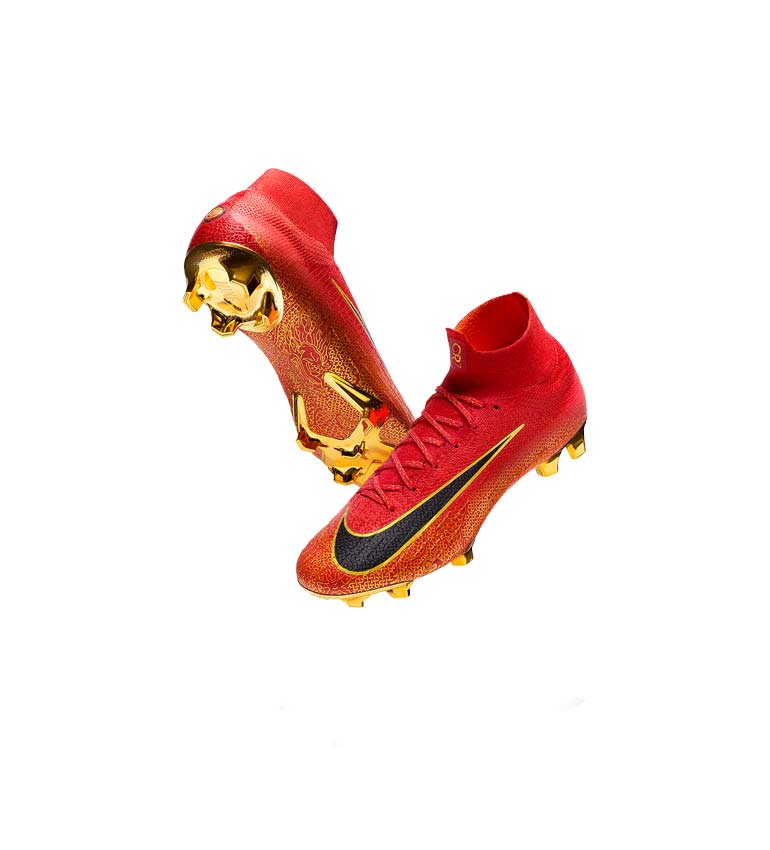 Topping the Chinese collection are these elegant patterned Mercurial Superfly Elite FG CR7. The design symbolizes the fire dragon, emblazoned with the CR7 China logo and we must admit, they look insane! You wouldn't want to get them muddy…
These boots are only available exclusively in China, anyone heading over there soon has space for one more?
---