Dutch trio Ruud van Nistelrooy, Rafael van der Vaart and Ryan Babel have personalised their football boots in the lead up to Euro 2008.
With just days until Euro 2008 kicks off, the tournament players are now breaking in their chosen artillery.
One of the surprises in the football boot world was Nike's decision to rewind the clock back to the 1954 World Cup in Switzerland and relaunch brown leather football boots.
Nike Euro 2008 Football Boots
The collection of three Euro 2008 special edition football boot models have been selected by three of the Dutch national squad.
Ruud van Nistelrooy Football Boots
Ruud van Nistelrooy will be hoping to hit the target with the Nike Tiempo Euro 2008 football boot.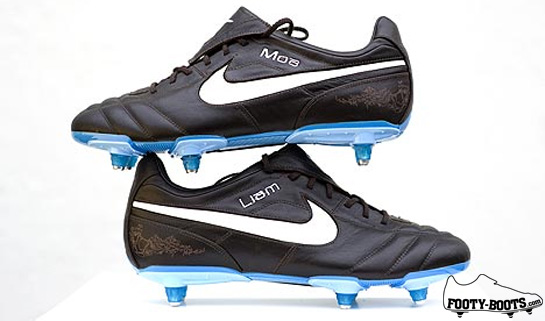 Ruud personalised his football boots by adding the names of his children Liam and Moa.
Rafael van der Vaart Football Boots
Van der Vaart's selected the Total 90 Laser Euro 2008 football boots.
Like van Nistelrooy, the football boot displays the name of his child Damian and his shirt number 23.
Ryan Babel Football Boots
Liverpool winger Babel (inured, no longer in the Dutch squad) will be seen in the speedy Mercurial Vapor IV Euro 2008 football boots.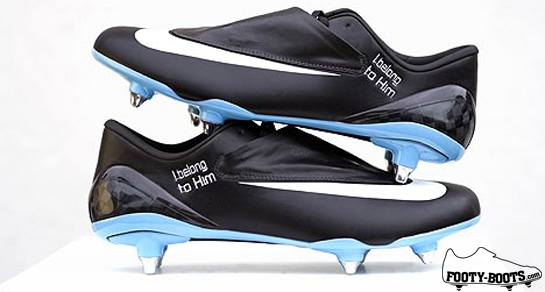 Babel's note on his football boots is a religious one "I belong to him".
Read more about the Nike Euro 2008 football boot collection.