Blue is always a bit of a hit-or-miss choice of colour for any pair of football boots, but we reckon that Nike have once again hit the nail on the head with this metallic pair of Blue Sapphire/White CTR360 Maestri's .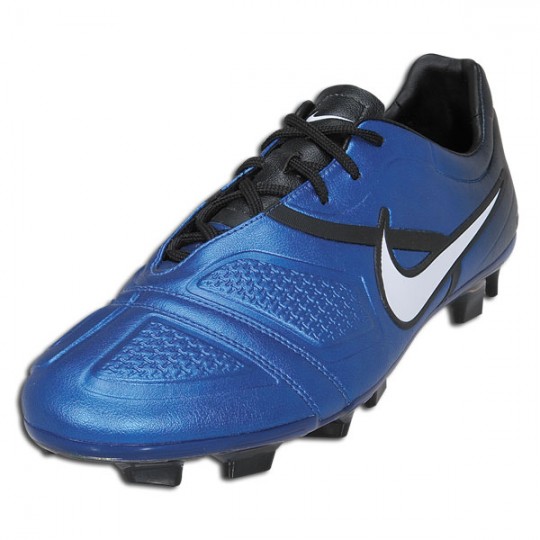 Again utilising the fade down the side of the boot – that first saw on the latest Black/White/Retro version of the CTR360 Maestri's – the toe-end of these football boots are a dazzling metallic blue, that dissipates into black at the hell counter, giving these control-oriented cleats a really distinctive look.
The signature Nike tick appears in white on both sides of the boot and the sole of the Elite Series version, seen here.
The CTR360 Maestri is the only Nike boot to feature an integrated pass-pad on the instep, and it's presented discretely here in smooth black rubber. It's a shame that Nike haven't applied the 'fade' of the rest of the boot to the pad, but we'd guess it's pretty tough to colour that area of the boot!
This sleek blue finish has already started cropping up on the feet of footballing stars across the world already, with Arsenal Starlet Jack Wilshire the first to wear them competitively.
We think this colourway will prove popular with the many CTR360 Maestri wearers who ply their trade in Blue, with the likes of Chelsea's Ashley Cole, and Sami Khedira could find these a great match for the Real Madrid away kit!
These CTR360 Maestri's are going to be on pre-order from the 24th of September, for sale in early October. Expect the Elite version to cost £225/$300 US and the Standard to set you back around the retail price of £120/$200