After two weeks of hype-building the Nike CR7 Mercurial Superfly lands in stores today in it's glorious shimmering black, white and blue colourway.
Alongside the boot, Nike are also showcasing a full collection of lifestyle and performance collection, that keep the CR7 colourscheme and vibe going on and off the pitch.
For anyone who is a big fan of the Real Madrid top scorer, there are some particularly tasty items on show that make up the 'off-pitch' collection.
The 'Saturday' jacket looks pretty smart to us, and the snap-back with 3D logo is always a welcome addition – ever the '7' Tee is looking sharp (even if we don't have Cristiano's physique to help pull it off).
One of the items you can't see enough of above is the Air Max 1 Mid, which looks absolutely stunning in black-out with leather detailing – and just a hint of that glowing blue from the rest of CR7 collection on the lining.
More in our domain is the performance gear, which is looking as good as you might expect.
The Drill Top Elite and Strike Pant Elite are top-looking pieces of kit for any pitch, if you ask us – even if they do carry a premium because of the 'CR7' connection.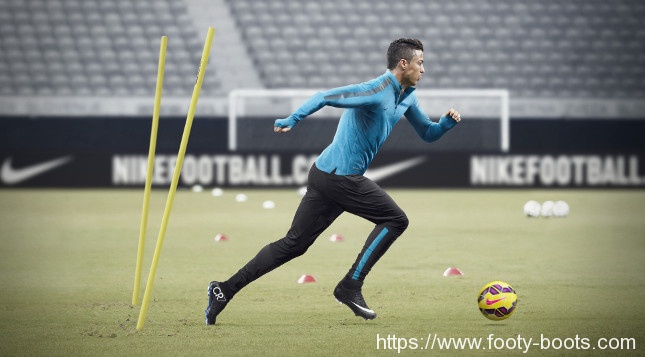 Any favourites from the range?
Drop us a comment and let us know!