There seems to be no stopping New Balance at the moment. The last couple of weeks have seen them sign Jurgen Klopp, Yohan Cabaye and in amongst that they released a limited edition Visaro Signal.
Now there's fresh new colourways for their two new football boots, the Visaro and the Furon.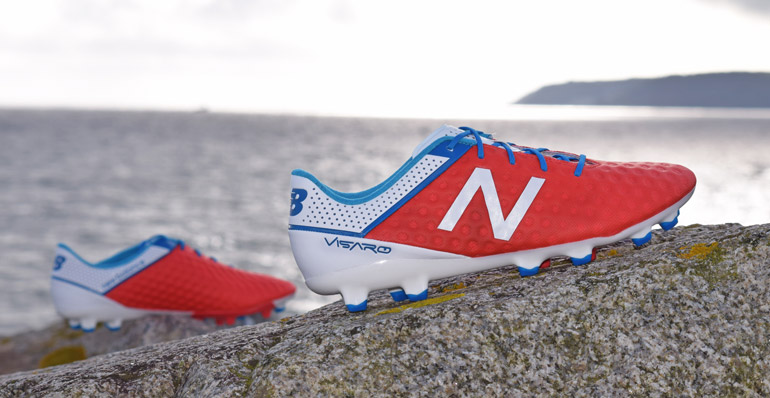 New Balance Visaro | Atomic & Barracuda
The NB Visaro was launched over a year ago and has really impressed. The stand out feature for us is the Vari-zone Ariaprene upper with its dimpled surface. The entire upper is made from this, so no matter where the ball makes contact with the boot, you have a dampening effect to help you bring the ball under control.
Comfortable straight out of the box, this is always a 'goto' boot here at Footy Boots HQ.
This fresh colourway sees the Visaro dressed up in a red, white and blue combo and could be the best colour palette yet .
Tech Spec
https://youtu.be/LL2dnYYlgRw
The upper is made from Vari-Zone Ariaprene, used to help control the ball on contact
NB rave about their lasts, rightfully so, on the Visaro it's super comfortable
The outsole is very flexible and contains a pivot zone, to aide your maneuverability
---
Players: Aaron Ramsey, Marouane Fellaini, Massimo Luongo, Yohan Cabaye
Colourway: Atomic / Barracuda / White
Availability: Thursday 3rd November 2016
Retail Price: £140
Shop: ORDER NOW >> [dfrcs name="Furon 2″ brand="New Balance"]