Brand new colourways drop on the beauties from New Balance Football, Furon 3.0 and Visaro 2.0
New Balance football are known for their striking colour choices, some colours that if someone else were to mix them together, wouldn't get the same results. NB somehow create these mixes and produce stunning colourways which give the boots a fresh new look. With this in mind, we take a look at the two new drops that NB have released.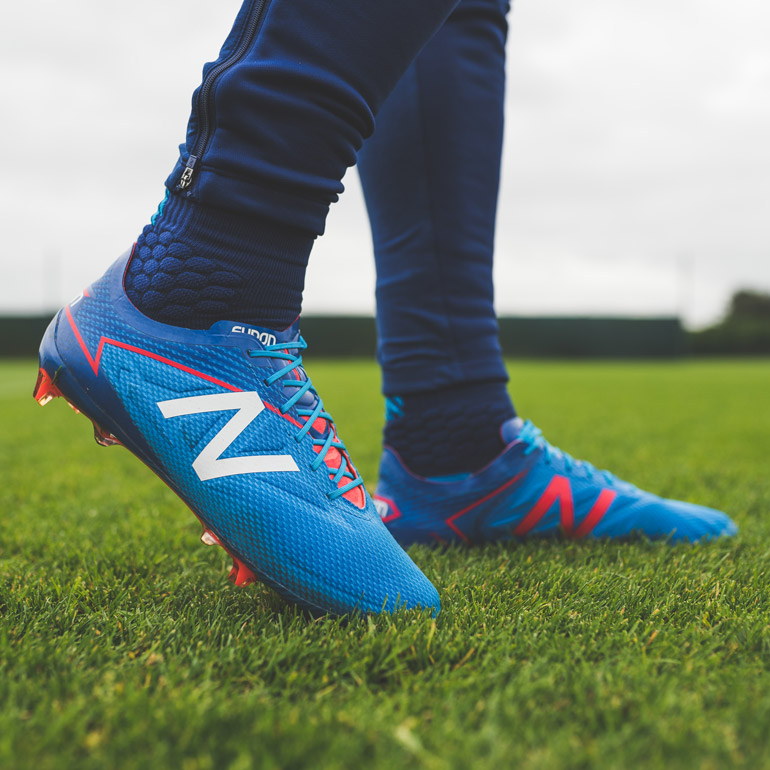 Today we've gone all blue with the new Furon 3.0 suiting up in this striking design. A stunning mix of Bolt and Royal Blue, with splashes of Energy Red accents across the upper and studs, gives these boots that stand out look.
The Visaro 2.0 holds more dark, contrasting look, which in my opinion takes them to a whole new level. The black covered upper is complimented perfectly by the Bolt Blue highlights to the laces, soleplate and studs.
From a tech point of view, both silos remain the same, with New Balance Football pumping their latest performance technology into their two newest additions. If these drops are anything to go by, I can't wait for their next release!
---
Furon: Military Dark Triumph Green / Alpha Pink
Furon: Bolt & Royal Blue/ Energy Red
Visaro: Black/ Bolt Blue
Availability: 02/11/17