Charge through any game, any surface, anywhere. The new adidas ACE 17 Purecontrol Turbocharge pack drops for pitch, cage and street.
The ACE 17 are one of the hottest boots on the market, with recent packs like The Blue Blast and Welsh Dragon adding to its ever growing popularity, you'd think they'd run out of ideas by now, right? well, you're wrong! adidas today dropped the brand new Turbocharge Colourway pack, and we can't wait to get stuck in.
The ACE 17 now wears a mix of green, black and core green colours, creating a mean, sharp looking boot thats ready to charge through any game. Tech spec stays the same, with the popular Primeknit upper wrapped around, ensuring no wear-in time, leading up the Purecut sock system that locks in your foot during complex movements.
Retail Price : £229.95
Available: 28/03/17
Shop : Order Now >>
The cage version mimics the same colourway as the ACE 17 pitch, including the same Primeknit upper with a stretchable layers of Techfit material, sustaining pure comfort during any movement.
Retail Price : £139.95
Available: 28/03/17
Shop : Order Now >>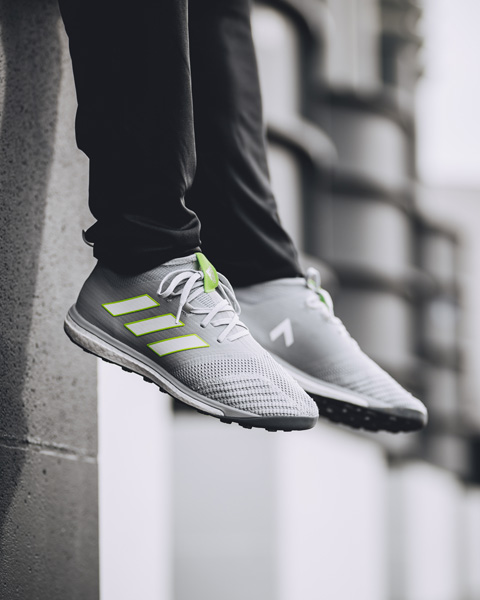 It doesn't stop there though. adidas introduce the Turbocharge street version, mixing the three piece Primemesh material with a blend of grey and green. A Techfit colour coating covers the three stripes, partnered with a full length Boost mid sole to enhance that lifestyle look.
---
Retail Price : £99.95
Available: 28/03/17
Shop : Order Now >>