After the success of the Wave Ignitus, Mizuno are clearly keen to take advantage of this sudden boost in popularity, with a new edition of two football boots, the first of which is the new Mizuno Morelia Ultra Light.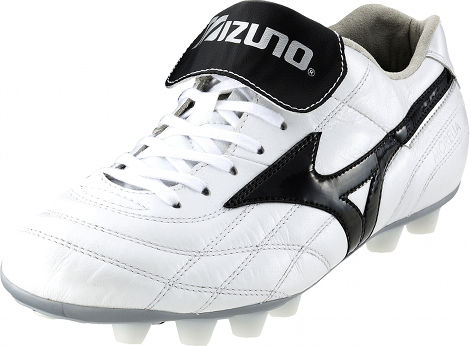 Marking the 25th Anniversary of the start of production of the Mizuno Morelia, the Morelia Ultra Light takes everything that players across the world love about the Morelia, but thanks to some tweaks in the construction, also make it the lightest boot Mizuno have ever produced.
The tech-specs reveal that the graded chassis and lightweight firm ground soleplate are the areas that have been slimmed down the most – meaning that the roomy fit and soft leather upper are left intact, rather than being replaced for lighter synthetic materials.
Mizuno claim that these timely changes are exactly what the Morelia needs to retain it's classic football boot look and feel, but at the same time adapting to the challenges and rigours of the modern game.
As for aesthetic upgrades, these anniversary edition Mizuno Morelia Ultra Light football boots feature a smart-looking gold '25th' embroidered into the heel, and all pairs of the Ultra Light will be presented in special edition packaging to confirm that you're holding something special if you manage to grab a pair!
Here's a tour of Mizuno Morelia Ultra Light's boot room… To a Dubstep sountrack?!
Sharp-eyed football boots fans will have noticed FC Porto star Hulk has been spotted wearing a pair this season, and has hit the form of his life just in time for the release of his boot of choice!
He's clearly happy with them too, as he's the man who Mizuno have backing the launch campaign:
"For a football player the most important thing is to play with a light, comfortable boot with fantastic traction and no one understands that better than Mizuno," said the Hulk. "Mizuno have been producing market leading football products for years and I feel very privileged to have played my part as the Morelia reaches its 25th anniversary."
Overall, the Mizuno Morelia Ultra Light tips the scales at a very impressive 210g, and will set you back £90 upon it's release.
MIZUNO MORELIA ULTRA LIGHT, 8.8 out of 10 based on 36 ratings