Mizuno continue to revamp their range of football boots as we head towards the new year with the Mizuno Morelia Neo – Red / Black / White.
The Osaka, Japan based brand are drip-feeding a trio of new colourways for the Morelia Neo, Wave Ignitus III and Basara over the weeks international matches, starting with the familiar new Red / Black / White look for the Morelia Neo.
First revealed thanks to Liverpool's Lazar Markovic a couple of weeks ago (as he wore them in the Red's match with Real Madrid), the Mizuno Morelia Neo looks clean and well presented in this new colourway.
A stripped-back version of the legendary Morelia Neo, Mizuno's lightest leather football boots always look at their best in a block colourway, particularly with fresh white branding up the flanks.
The forefoot is washable K-Leather, which Mizuno have minimised the padding and increased the stitching on for easy break in an a low-profile, fast-looking aesthetic.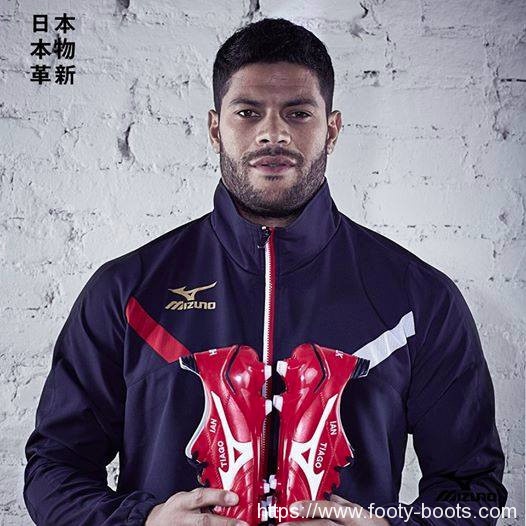 Despite not having the biggest stable of top flight footballers to their name, Mizuno do have a happy habit of creating some excellent colourways, of which we definitely feel that the Mizuno Morelia Neo – Red / Black / White is certainly one.
Expect to see Hulk, Markovic and a host of other Mizuno athletes in Leagues across the world don this colourway from this week onwards.
Thoughts?
Drop us a comment and get your opinion heard!
Mizuno Morelia Neo | Red / Black / White, 9.7 out of 10 based on 11 ratings