MiCoach Team Tracking: The next development of the player tracking analysis system from adidas.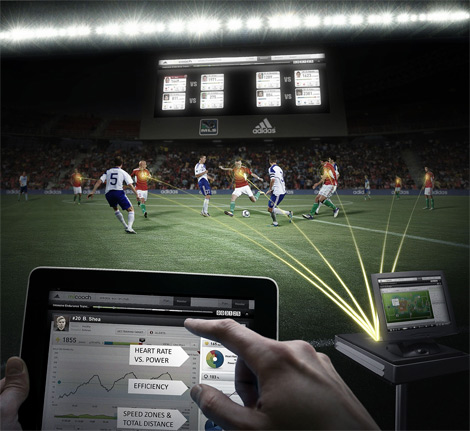 When the MiCoach player performance technology was first released, it was clear that there was huge potential for the little chip that slips into your football boot.
On July 25th 2012, some of that potential is set to be fulfilled.
The MLS All Star Game in Philadelphia is being billed as the first "smart soccer match" when the new MiCoach professional soccer team tracking system is being featured.
This game will see the coaches armed with real time access to some pretty nifty metrics such as; player position, power output, speed, distance covered, intensity of play, acceleration and GPS heat mapping. [hhog_bookmarks]
Whilst this is an interesting step forward and useful for the coaches, we can't help thinking that real time access of these metrics for fans watching a game will really set this technology on fire.
What do you think? Drop us a comment or start a discussion on our G+ page here – Footy Boots on G+