Followers of Michael Owen will have noticed that the Newcastle striker has been training and playing in blacked out boots of late.
The fact that he hasn't been wearing his usual branded footwear has led people to ask if the former England international has fallen out with Umbro, his boot suppliers of many years.
However, the official word from Umbro is that Owen is testing a new boot for them and that the relationship between the brand and the player remains.
England fans will remember that John Terry also trained in blacked out boots before the friendly with Slovakia when the national captain debuted a pair of England Speciali boots. It's thought that Owen could be trialling a non-England version. Indeed, the cat might have been let out of the bag by Owen's former Newcastle team mate Nolberto Solano who's now back playing in Peru. He's already announced that he'll be wearing new Umbro Speciali football boots next season.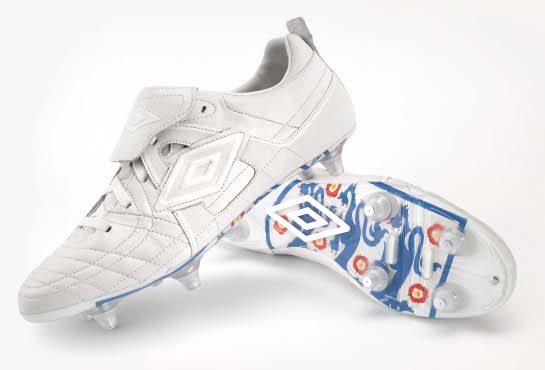 England Speciali football boots
Meanwhile, Nike say that there is still no date set in stone for the re-release of the Mercurial Vapor Superfly.
Nike Mercurial Vapor Superfly
The original public launch date was postponed after Footy Boots highlighted that the boots had a tendency to rip after heavy challenges. Didier Drogba, Andrey Arshavin and Luis Fabiano all suffered with the same problem in early games with the boot, though it must be said that certainly Drogba and Arshavin have prospered in it of late.
Luis Fabiano's ripped Superfly
Despite this, the company remains confident that players wishing to buy the Superfly will be able to do so in plenty of time to prepare for next season.
However, Nike has confirmed that the current colourway being used by the pro's (Max Orange / Abyss / Silver) won't be used for the relaunch.