After dragging their heels a bit with getting the T90 Laser III onto their NikeiD service, Nike have got the Vapor VI up for you to customise in (almost) any way you choose right now!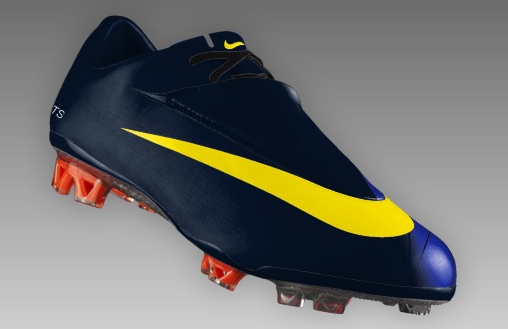 Interestingly, this is the first time we can remember when Nike have included the 'daddy' of the Vapor line of football boots in their Nike iD service.
Previously, the only incarnations of the Mercurial included were the Talaria, marking this as a pretty big move for Nike. Given the Vapor's popularity, it was surely only a matter of time before we same the Mercurial Vapor VI on the iD service.
Notable features of the Vapor VI on Nike iD are that firstly, for the time being at least, we're limited to only 3 base colours: Lyon Blue, Dark Obsidian and Metallic Platinum.
Another unique feature of this service is to choose the type of Sockliner that you'd like for your Vapor VI's. There's the choice of Cushioned; extra padding and reduced stud pressure, or Responsive; which is slightly firmer for increased reaction times.
Interestingly, Nike also offer the option to choose if your Vapor VI comes with a Lace cover (sorry, Nike – it's not a 'Lace Shroud'!), so if you're one of these people who cuts the lace cover off their lovely new football boots, Nike will now save you that trouble!
Before you ask – Nike will not allow you to put NikeSENSE studs or Flywire into your football boots!
Price: £275
Start creating your personalised Vapor VI here, and if you create a masterpiece, send the picture in to [email protected] We might publish the best designs next week.