In the same week that Arsenal have announced a new long-term deal with Puma, Manchester United have revealed that they will be listening to offers from other kit suppliers other than Nike.
But what does this mean exactly?
As you might recall from their negotiations with Mesut Ozil, when Nike put pen to paper with Manchester United way back in 2002, they will have built in a clause to their contract that allows them a period of exclusivity with which to negotiate with the club when the partnership is coming to an end.
So in the last two years of the deal, Nike will have first dibs on pitching to the club and presenting the new terms of the partnership; size of the investment, scale of distribution and what they expect from the club in return.
After that exclusivity expires – usually after the initial offer is turned down – the club are free to listen to pitches from other brands, allowing them to weigh up offers and see which suits them best.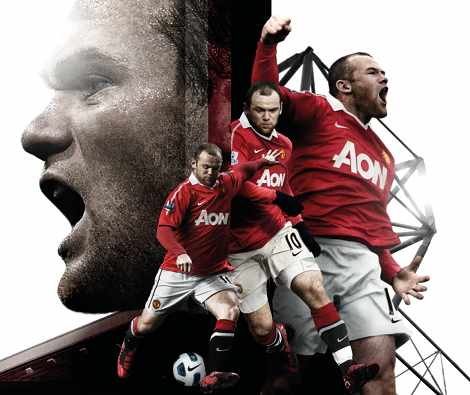 Does this mean Manchester United will definitely switch brands?
Not necessarily. The club may well listen to the other pitches and conclude that Nike were offering the best deal, after all.
Who is likely to pitch to Manchester United?
adidas, Puma and Warrior would be the three most likely candidates – however, all three would are all in positions that give Nike the upper hand;
Puma's deal with Arsenal is a great show of force by the German brand, but offering up another huge deal at the moment might spread the brand a bit thin before seeing returns on their investment with the Gunners.
Warrior are a subsidiary of New Balance, the Boston-based sports brand with strong ties to the Boston Red Sox, owned by the Fenway Sports Group who also own Liverpool. Whilst snagging Old Trafford would be an explosive deal for Warrior, the backroom politics between all involved would make it all but impossible for Warrior to get it's logo on another famous red shirt.
adidas, then, would seem the most likely candidate having had a previous stint at the club that spanned the 80's and early 90's. With Chelsea as a 'marquee' club for them in the Premier League, the Three Stripes might have a conflict of interests going in for Manchester United – but having tied the Blues into a ten-year deal only a few months ago, they could well throw caution to the wind and swoop in for United.
Why have Nike and Manchester United not automatically renewed?
Money would be the main factor at the moment; having seen deals with Chelsea and Arsenal hit the £30m mark, United's board are keen to trump that sum.
Rumours are already swirling of a £50m per season baseline over five years, with other figures purported to be as high as £65m; a figure that would dwarf the highest in the Premier League and potentially more than double the highest in the world at the moment: Real Madrid at £31m-a-season.
With the team in a transitional period at the moment, the timing isn't ideal for Nike; can they commit over £300m with the team not in the Champions League places? Well, probably, because they're Nike – but they'll be looking to keep that figure as low as possible to maximise profit on the shirts.
What can brands offer to a club besides cash?
Most important is distribution. Brands with a strong retail presence like Nike and adidas can immediately offer a club the opportunity to put their shirts on store shelves in practically every country on the planet.
Clubs dream of a 'global audience', and capitalising on international fans and converting new ones can begin and end on store shelves.
Advertising is another key factor; with Nike on board a club like Manchester United knows that all their in-store ads will be top-drawer and will cost them no additional money every season.
Clubs can also leverage the social presence; Manchester City have some eight million Facebook likes on their page, whereas Nike Football has over twenty-one million. Having your club and players frequently appear constantly puts your club brand in the spotlight.
With that in mind, we still think Nike have the edge – having just 'lost' Arsenal, the brand will be extra-keen to keep hold of Manchester United. The club itself will also value the prestige and presence the Swoosh offers their club in so many international markets.
But what do you think? Would a switch be good for Manchester United?
Let us know in the comments!