Here at Footy-Boots, one of the simple joys we have is being among the first select few media outlets to bring you the newest gear. In this instance it's the new Manchester United Home shirt 2010 – 2011.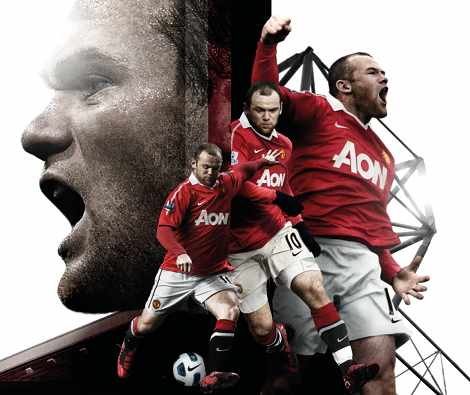 Whilst not all of the staffers here are Manchester United fans, we know that football maniacs across the globe always look forward to what one of the biggest names in the game will be wearing next year.
The new Manchester United home kit for 2010-11 season combines elements of the club˘ history with new age technology.
Red, white and black is in the DNA of Manchester United and Nike has captured the spirit of the club through this season˘ home kit. The new shirt leans towards a classic look, inspired by the 1970˘ and features a collar for the first time since Nike became the team˘ official kit supplier in 2002.
And the chevron design that featured last season is evident in the engineered mesh pattern on the back of the shirt, with the V-shape echoed in the shoulder print detail and in the socks, but many fans will be happy that the 'racing stripe' of the Manchester United Home Shirt 2009-2010 has been relegated to the back.
Kit wise, there are three options for the home games, red jersey, white shorts and black socks or red jersey, black shorts and white socks, or red jersey, white shorts and white socks depending on the opponents.
Aon, the new shirt sponsor, features on the front of the shirt.'  Whilst inside the Manchester United Home shirt 2010-2011 on the back of the club crest is the clubs mantra "Believe". The message sits right next to the heart revealing every United fan˘ Inner Pride while the symbolic Red Devil sits on the sleeve of the shirt and the shorts to add the finishing touches to the kit.
Portuguese winger Nani commented on the new Manchester United Home Shirt:
I think it looks really good and it feels nice. It˘ always a nice moment for the players and the fans when you first see the new kit and it˘ like a new motivation for us at the start of the season.
What's the verdict then Footy-Boots fans?
MANCHESTER UNITED HOME KIT 2010-2011, 8.3 out of 10 based on 116 ratings