Robert Lewandowski was presented with a unique, customised pair of Hypervenom II football boots to celebrate his 100 goal record in the Bundesliga.
Bayern Munich's goal machine Robert Lewandowski was presented with an exclusive pair of Hypervenom II football boots to celebrate scoring 100 Bundesliga goals quicker than any other foreign player.
The Polish international is in fine form; in 11 games for Bayern Munich and Poland since the start of the 2015/16 season in Germany, Lewandowski has scored 18 goals. The 12 goals he has scored in the Bundesliga is two clear of any other player in Europe's top-five leagues, despite a fairly limited number of minutes on the pitch.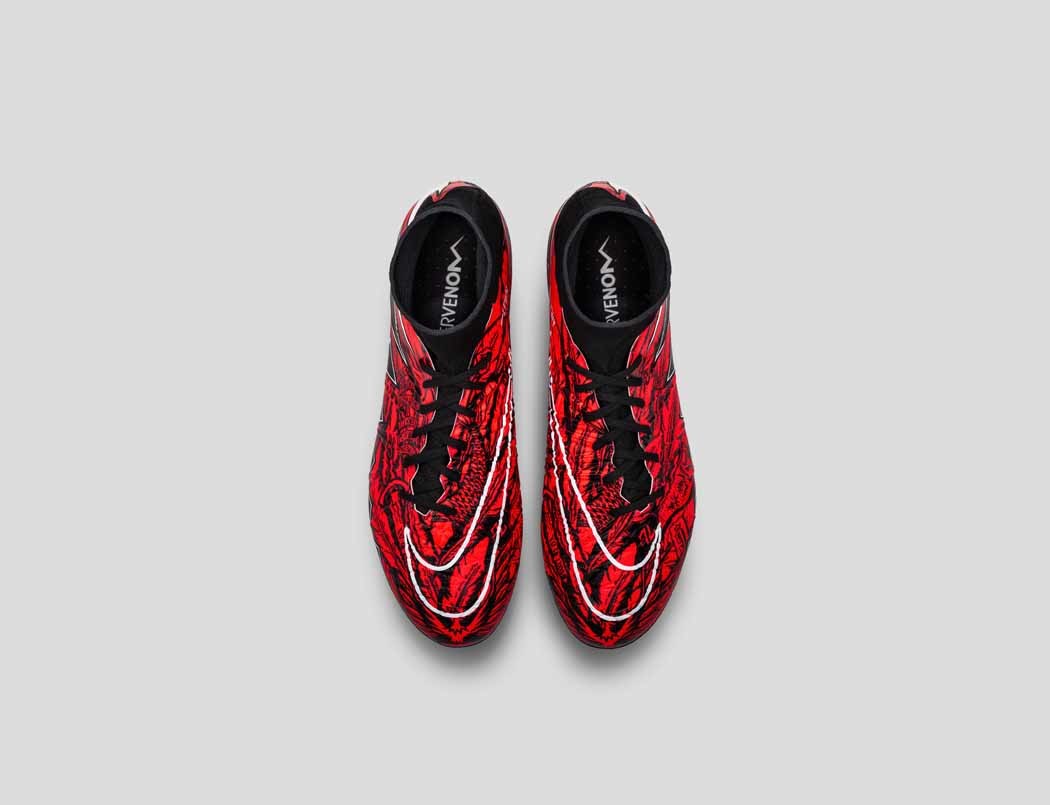 Drawing inspiration from Lewandowski's fighting spirit and incorporating fiery graphics that connect to the player's past, the Nike Football design team created a red and black Hypervenom II that looks mean and aggressive.
Central to the design is the Eagle – a principal element of Polish visual identity. The motto of Lewandowski's hometown of Warsaw, "Semper Invicta" (Always Invincible), also appears, reinforcing the striker's steely mindset. Other symbols on the boots include Lewandowski's personal logo, jersey number and a judo belt that pays tribute to the player's father, who was a judo athlete.
---