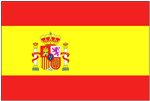 La Liga weeky round up – by Felipe Bazon
This week in La Liga we were blessed with spectacular goals and exciting matches. Highlights included acrobatics from Ronaldinho, Kun Aguero's second against Barça and Robinhos chip over Recreativo's goalkeeper. Keep reading to get all the action from this week in La Liga.
Atlético Madrid 4 vs 2 Barcelona
In what was the best match of the weekend, Barcelona went one up with a spectacular bicycle kick from Ronaldinho after a cross from the right from Xavi, but the home side responded with a goal from Kun Aguero who then assisted Maxi Lopez to score the second just before half time. At the beginning of the second half Carlos Puyol gave away a penalty after pushing Kun Aguero inside the box and ex Manchester United player Diego Forlán scored Atlético's third goal, but the best was still to come, Kun Aguero dribbled past two Barcelona defenders and let fly from outside the box for Atlético's fourth. Barcelona got one back from Eto'o but it was Atlético Madrid and Kun Aguero's night.
Recreativo 2 vs 3 Real Madrid
Real Madrid did not start the match well, and with 15 minutes of the first half they were one down with a goal from Recreativo's defender Cáceres. Raul drew the match level with a goal from an offside position not spotted by the officials. The game then turned violent and Beto from Recreativo was sent off after hitting Heinze in the face before Sergio Ramos from Real Madrid was also red carded after elbowing Sinama. After 28 minutes of the second half Schuster replaced Canavaro for Robinho and the Brazilian international scored Madrid's second and third, the latter via a beautiful over the goalkeeper. Recreativo got one back through midfielder Martíns but it was to late to deny Madrid their first league win for nearly a month.
Deportivo La Coruña 2 vs 1 Sevilla
Sevilla could not hold on to the lead and lost away from home to Deportivo La Coruña. Sevilla went one up with a goal from centre forward Kanouté but ten minutes later Deportivo levelled things up through Wilhelmsson before taking a match winning lead in the second half with a goal from left forward Lafita. With the victory Deportivo move away from relegation zone whilst denting Sevilla's Champions League ambitions.
Espanyol 2 vs 0 Valencia
After a great result during the week agaisnt Barcelona at the Camp Nou in the "Copa del Rey" Valencia lost again in the league. The visitors were soon trailing after German goalkeeper Timo Hildebrand's mistake let in
Espanyol's midfielder Luís Garcia to score the opener. Espanyol had more changes to extend the lead and the second came in the second half again from Luís Garcia but this time from the penalty spot. Valencia are now 9th and Espanyol 5th and only two points away from a Champions League spot.
Levante 2 vs 1 Real Zaragoza
Levante are still alive in the league thanks largely to Real Zaragoza's defence. Levante took advantage of the two mistakes from Zaragoza's back four to claim all three points, Geijo scored the first for Levante and Riga the second. Zaragoza got one back through midfielder Óscar but it wasn't to be enough for the visitors. Even with the win Levante are still bottom and Real Zaragoza are 17th.
Real Betis 4 vs 0 Murcia
Betis won a very important victory in a match they dominated from the ouset following a first minute own goal by Arzu. The second came after a cross from Mark Gonzáles to Edu who headed home for his seventh consecutive headed goal. 15 minutes into the second half Mark Gonzáles assisted Pavone to score Betis third and the fourth followed from Rafael Sóbis via the penalty spot. With the win Betis are now 11th and Murcia maintain their 19th spot with only one point won in eight matches.
Valladolid 0 vs 1 Racing Santander
In a match without much action, Racing took all three points courtesy of a late strike from Ducher who slammed the ball home from outside the box. The victory enhances Racing's dream of reaching Europe next season whilst Valladolid are 13th.
Getafe 3 vs 3 Mallorca
Getafe drew a match that they surely thought was in the bag, leading as they were by 2 goals with not long left on the clock. Getafe went ahead through Cotelo in the first minute of play and the second came after a decent header from Albín. But two minutes later Guiza scored for Mallorca to raise the away side's hopes. In the second half Getafe scored their third with a own goal from Mallorca's defender Ramis. It remained at 3 – 1 until with 15 minutes to go Mallorca scored their second after a perfect free kick taken by Arango. And just 60 seconds later the game was all sqaure after a header from defender Ramis.
Villareal 0 vs 0 Osasuna
In the only nil nil of this round Villareal drew their third straight match at home in the league. The match had only two real goal opportunities, one for each side. With the draw Villareal maintain their third place position with 47 points only three ahead of Atlético Madrid. Osasuna are 14th with 30 points.
Almería 1 vs 1 Athletic Bilbao
In the last game of the weekend Amería and Atheltic Bilbao drew one – one. All the goal action came in the second period with Almería taking the lead on the hour mark with a penalty from Negredo. The equalizer came 15 minutes later from Llorente with the assist coming from Orbaiz.
1 R. Madrid 26 59
2 Barcelona 26 54
3 Villarreal 26 47
4 Atlético 26 44
5 Espanyol 26 42
6 Racing 26 41
7 Sevilla 26 39
8 Almería 26 37
9 Valencia 26 35
10 Getafe 26 33