A plan to increase the tax burden on foreign stars playing in La Liga could result in strike action in the near future.
The Spanish government is planning to raise the rate of tax for overseas players from 24% to 43% should they earn over 600,000 Euro's per year. The new rule is bound to affect a large number of players as many of them earn that figure in a matter of months.
With the Spanish economy in meltdown, the authorities argue that the new ruling is nothing but fair however the the LFP say that the tax hike will stop leading players from making the switch to la Liga.
The plan, which is due to come in to force on 1st January 2010, will not affect players already plying their trade in Spain such as Cristiano Ronaldo, Kaka or Lionel Messi but even so, it could have a divisive effect as Raul has called for all players, foreign or national, to be treated equally.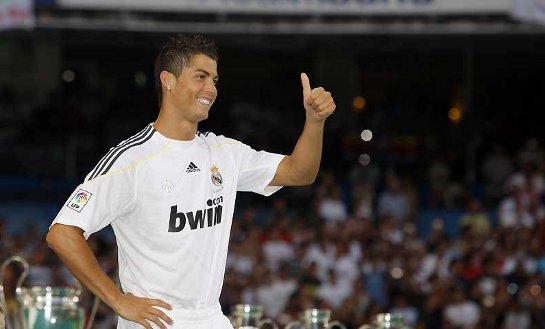 No wonder he's smiling, the new law won't affect foreign stars already in Spain
The LFP's top brass are to discuss the problem today with a players strike one of the options being put on the table.
Barcelona president Joan Laporta condemned the government's move, saying it should have consulted those affected more thoroughly before acting.
Speaking to the club's web site he said:
This measure damages Spanish football. It would mean that talented players will think twice before coming to our league.