Here's the new Juventus kit, set to be worn for the 2016-17 campaign and first used in Juve's game against Sampdoria.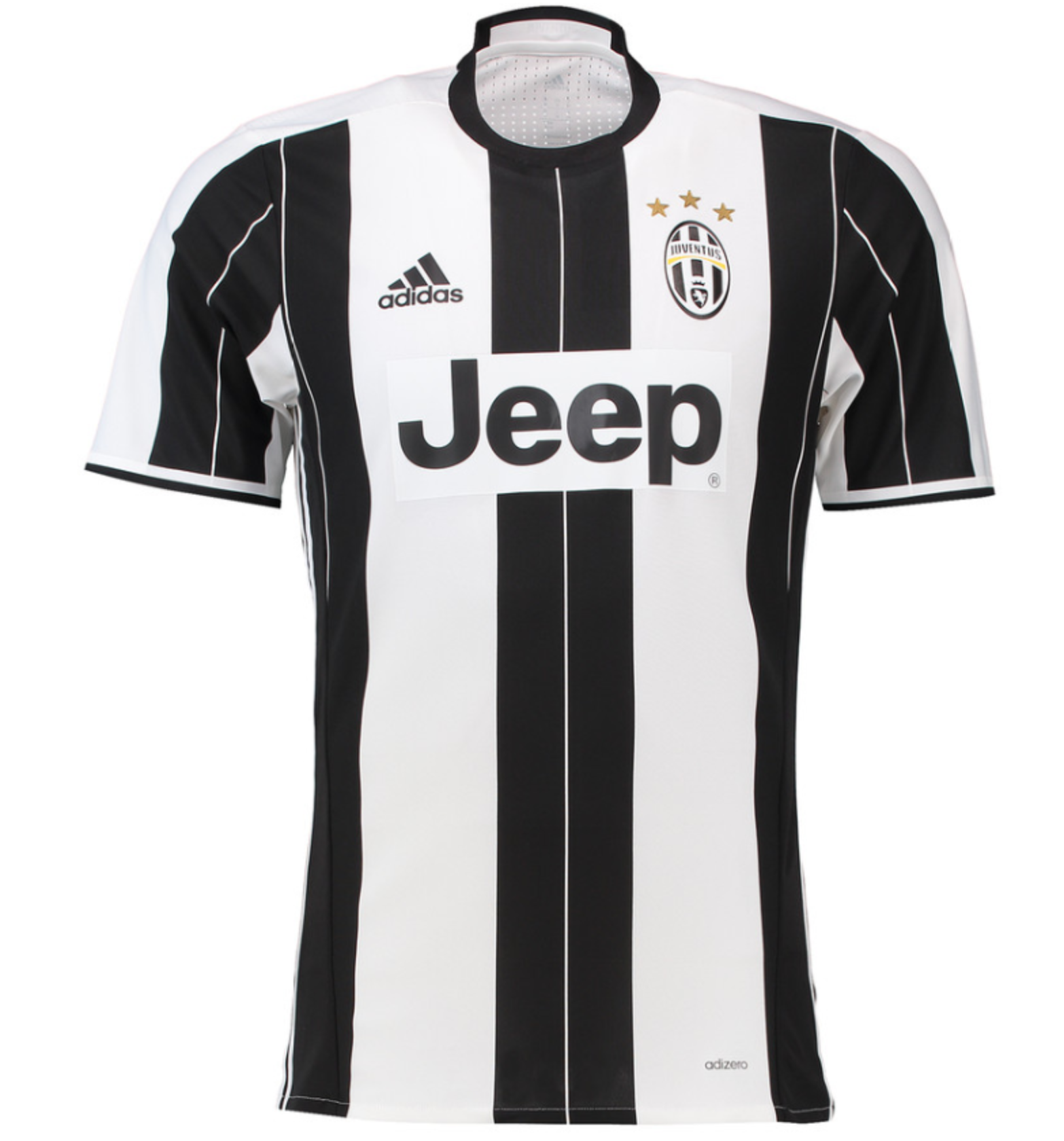 The Bianconeri have unveiled their new Adidas kit for next season launched by Paul Pogba, Alvaro Morata and Hernanes.
Interestingly, all of the players above have been the speculation of moves away from the club.
In a change from last year's strip, the Juventus 2016-17 home kit features wider stripes on the legendary black and white jersey. The black shorts with the adidas logo and white stripes on the sides round off the kit along with black socks, displaying the traditional black and white combination thanks to a white outline solidly anchored to the three stripes on the side.
The traditional black stripes crossed by a thin white line convey a more dynamic look to the jersey's design.
The jersey comes with a crew neck collar featuring the black adidas logo on the right and the Juventus crest on the left.
The iconic adidas three stripes running down the sides are white, placed on a black background, give a sense of continuity with the stripes on the shorts and socks.
The names and numbers of the players are black on the jersey and white on the shorts.
---
Available: 14th May 2016
Retail Price: Shirt £55, Shorts £25, Socks £13
Order: Buy Now>>