Nike keep churning out the surprises with their latest line of football kits, and the new Juventus Home & Away Shirts 2011-12 are certainly no exception!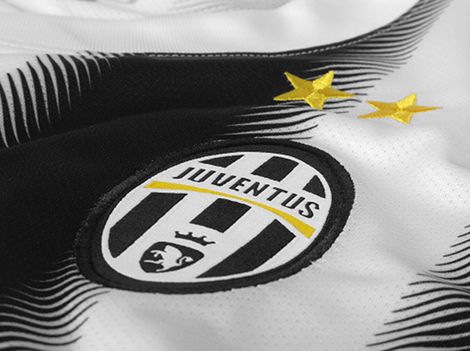 Starting with the classic bianconeri home kit, Nike have made one or two little tweaks to this year's design.
Easily the more traditional of the Juventus Home & Away Shirts 2011-12, the home kit takes a fresh approach to the classic black and white stripes of the Turin club.
Whilst last year's edition had harsh serrated-stripes, this year has a much softer edge to the black stripes, which give the impression of a fading effect, from a distance.
Nike have also teamed this with a classic white crew-neck collar which, when compared to last year's black fold-over, looks a lot clean and fresher.
‹Ĺ›Juventus˘€žË˜ is written on the back of the shirt, whilst ‹Ĺ›Forza Juve˘€žË˜ is written on the back of the badge. The shorts are white, with a hint of black at the tip, along with white socks and a ‹Ĺ›J˘€žË˜ written on the calf.
The away kit, however is easily the most stand-out of the Juventus Home & Away Shirts 2011-12!
Having already got a huge reaction on our Facebook page, we're sure this is going to divide opinion all across the world!
Nike say that the Bianconeri˘ away shirt is a return to tradition; Following the foundation of the club in 1897, Juventus wore pink coloured shirts with black shorts for six years before switching to the traditional black and white stripes.
The body, the sleeves and the neck are pink with a large black star weaving from the neck down to the waist. The shorts are black, while the socks are completely black except for a small ‹Ĺ›J˘€žË˜ on the calf.
With a new stadium to play in this season, Juventus will be looking to have a stand-out season – and they're well on the way to standing out with these new kits!
What do you think of the Juventus Home & Away Shirts 2011-12?
Get loud in the comments!
JUVENTUS HOME & AWAY SHIRTS 2011-12, 6.6 out of 10 based on 47 ratings