After being injured during AS Roma's loss to Catania at the weekend and out for possibly a couple of months, it's likely that former Italian international Francesco Totti has worn Diadora football boots for the final time.
Totti's four year deal with the Italian manufacturer comes to an end in a few days and Totti has decided that he will change brands for the start of 2009.
Just which brand remains to be seen. It's understood that the 32 year old has received a number of offers, one thought to be from Kappa, but as yet no final decision has been made public.
Totti is possibly a target of Kappa who make the Gladiatore pro above.
At the start of 2008, Totti appeared in Diadora's LX K-Pro which was specially designed for Roma's most capped player in what has been Diadora's 60th year.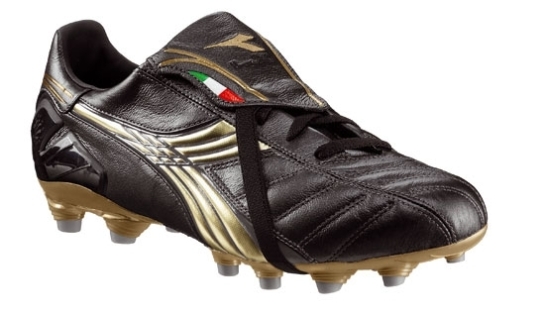 The black and gold football boots bore Totti's number 10 on the tongue and also featured the names of his two children Cristian and Chanel.
Diadora once described Totti as their own 'modern day gladiator'. His departure to another brand is likely to be keenly felt.