Ahead of this week's Strike Night contest, Pierre-Emerick Aubameyang, who will be facing off against some of the world's top finishers, tells us a little about the boots and the art of being a finisher.
This week, eight elite finishers will go head to head to see who comes out as the champion finisher. In an event in London that will be broadcast live on Facebook, Nike seek to find the world's greatest striker.
Amongst the contenders is Pierre-Emerick Aubameyang. Fresh from his weekend double for Borussia Dortmund, the French born Gabonese international will be amongst those to debut the new Hypervenom 3 Strike Night at the event.
Pierre-Emerick Aubameyang Q and A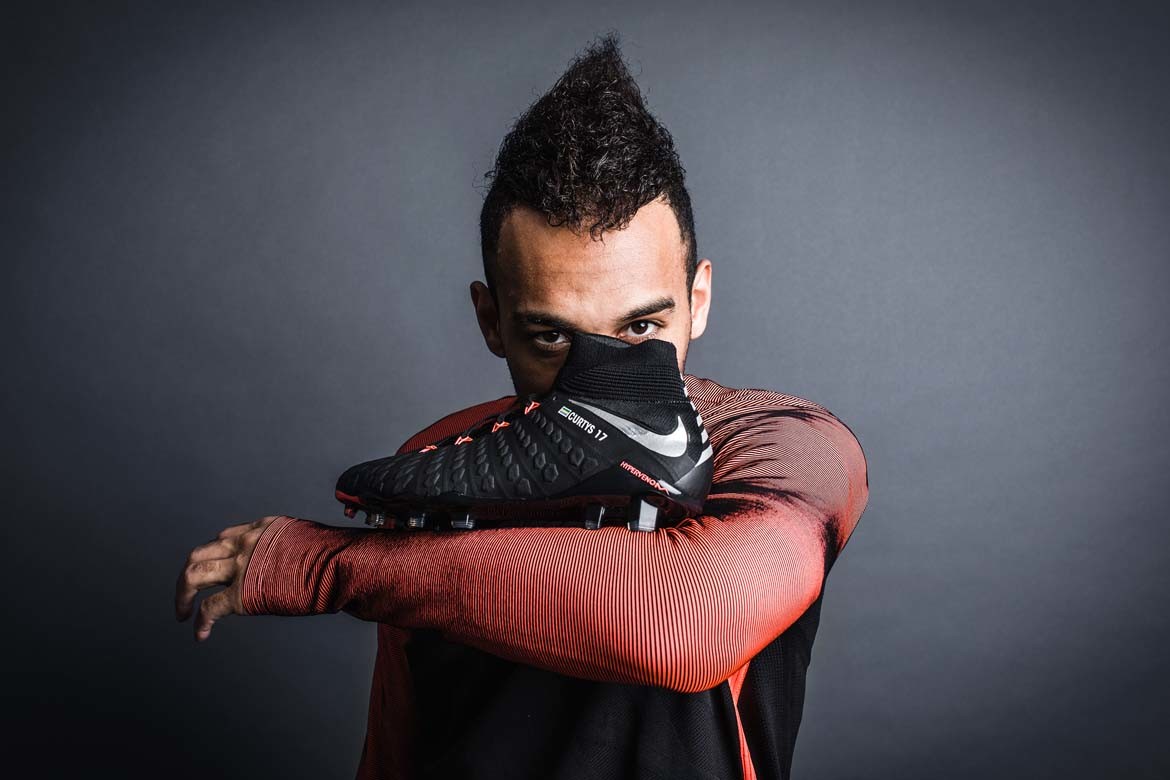 Q: What do you look for/what is important in the HV3 boot?
A: I love the material of the boot, especially the material that touches the ball. In this respect, the HV3 echoes the original Hypervenom.
Q: How much impact does the boot have in the way you move? What do you need most from the boot?
A: The boots are the of the utmost importance for a footballer. Even when on vacation, I bring them along. They are built for finishing. And of course, they should have style.
Q: What does it take to become a great finisher (in 5 words)
A: Work, feeling, placement, speed…and of course having the goal in your head all the time.
Q: Describe your greatest goal – how and when?
A: I have scored a lot – lol –  but if I remember one it was on March 17, 2016 against Tottenham – the day my grandfather passed away.
Q: Tell us about the feeling you experience each time you score…
A: It is an inexplicable sensation it depends on the moment of beauty of the goal, and of the emotion of the match. The only thing I can remember is that it is one of the most beautiful things in the world.
---
Colourway: Black / Anthracite / Metallic Silver
Availability: On sale from 27 February 2017
Price: High Cut £250  |  Low Cut: £200
Buy Now: Shop>>