We talk Football Boots with Richard Kuchinsky of hummel.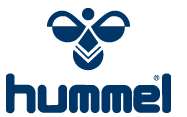 hummel launched details about their newest football boot last week, the Hummel 8.4 PIO FGX. hummel football boots are so different from the majority of football boots out there, we had to get in touch and find out what's behind hummel. So we interviewed Richard Kuchinsky, Footwear Department Manager for hummel International.
What is your personal involvement in the hummel football boot collection?
As footwear Department Manager for hummel International, I am involved in all aspects of the product- collection planning and strategic direction, design, development, production and testing.
How did you become involved in football boot design?
Since joining hummel, football boot design has been one of my main focuses, as it is one of most important product categories for hummel. I have learned a lot of the specifics of football boot design while at hummel, working closely with some great professional athletes, and suppliers.
Do you play football yourself?
I did play in a 'rec league' when I was around 5, but not much since then! To be honest, it was too much running for me, at least at the time. I'm not active now in any organized football, but I do kick a ball around sometimes with friends, even if its just to get a feel for some new football boots we are working on.
How do hummel differentiate from other boot manufacturers?
hummel, I believe, has a unique approach to football boot design and marketing. Rather than focus, as many of the big brands do, on huge (and expensive) team and personal sponsorships, and try to sell boots by convincing you they are good because XXX plays in them. Instead, we focus on trying to make unique and innovative product that speaks for itself.
While other companies for the most part focus a lot on positioning their products by targeting different player positions, or compete by technical features (lighter, faster, etc.), the main focus of the hummel football collection is to create different boots for different types of characters and make boots that fit a player's psychological and performance needs.
This 'character concept', expressed in our tagline "Jeg har Karakter" ("I have Character", in Danish) is about recognizing that there are different types of personalities of players and each demands something different in design and features.
Many of these personality types are not addressed by other football boot companies, for example, the "Rock Star" kind of player who demands a unique fashion and lifestyle statement, without compromising performance and technical features.
From point of concept, how long does it take for a football boot to end up in a shop?
As we are very small company, with a lot of freedom in design and development, our product creation cycle is much shorter than most of the larger companies making football boots. Typically it is about 12-18 months from initial idea to the football boot being released for sale in a shop. This allows us to more quickly respond to market and player needs and bring more new product to market, faster.
How influenced are hummel in their boot developments by the success of other football boot manufacturers?
Of course we do look at all the companies in the market, both big and small, to be aware of what else is out there. From the point of influence or comparison, however, we really believe in going in our own direction, and if anything, sometimes do the opposite to what other brands do.
Now for example, you can see many companies are using synthetic leather in more top end football boots. hummel, however is making more and more leather boots and even releasing innovations in leather, such as our Pittards Goatskin leather boots which offer superior performance and quality to any synthetic on the market.
What else influences the design of a football boot?

Almost anything can inspire the design of a football boot. Our most recent top product, the 8.4 PIO FGX, for example, was inspired a lot by luxury fashion goods, Danish Modern furniture and graphic print wallpaper!
Do you think that bladed football boots play any part in the surge of metatarsal injuries to footballers?
The results of studies on this are so far not conclusive, but there is good information out there that this could be a potential risk. We have taken this into consideration to be on the safe side, and our newest outsole, the FGX as used on the 8.4 PIO FGX, features conical round studs in the pivot point area under the metatarsal specifically to help avoid injuries like the metatarsal.
What is your most successful development to a football boot?
For 2007, we have released an amazing new technology, hmlFIT Customized Fit Technology that I think will really make a big impact on the market.
This technology, as featured in the 8.4 PIO FGX, allows consumers to get a truly custom fit, like many professional players do. Using a special smart-foam material, the insole can be custom fit to a players foot using heat. Its quite simple to use (you put the sockliner in the oven at 100C for 2 min, then put it back into the football boot) and can make a big difference in feel and performance by maximizing surface contact between your foot and boot. Initial reactions to this technology, offered for the first time with a football boot available to the mass market, are so far spectacular!
Do you know of any football boot developments in the pipeline that will have a major impact on the evolution of the football boot?
The football market and consumers are always evolving, and its difficult to say what impact new developments will have. In my opinion, I think that today's players are looking for more ways to express themselves and feel unique. This need is exactly what we at hummel hope to be able to satisfy, with football boots that provide an alternative to the "big brands" with our unique style, design, and technology targeting those unique characters.
How do hummel go about getting professionals to wear their football boots?

In some cases we may create a sponsorship deal, as we have now with Dennis Rommedahl.
In most cases, however, we simply make available great football boots and a player will choose them on their own with no incentive from hummel.
Even Rommedahl for example, he has been wearing hummel football boots for years with no endorsement deal, only because he liked the football boots. We've now signed him so we can also use him to be more involved in the development process.
Why does the 8.4 PIO FGX carry a bee monogram?
As mentioned, this football boot is all about the combination of design, lifestyle and technology. Its certainly not a football boot all players would wear, but for some special players, who have that unique character profile, someone that is looking for something different, to express their own personality, the 8.4 PIO FGX is it.
The monogram detailed, actually laser-etched into the Pittards WR Premiership Goatskin Leather upper brings an element of luxury and style to the boot. The monogram uses the hummel logos (Bee and Chevron designs) in a new way that reinforces that brand and creates a unique fusion of style with performance.
Richard writes an excellent blog, which documents the process and his involvement in the design and development of hummel football boots.
First Pullover – www.firstpullover.com
Hummel – www.hummel.dk