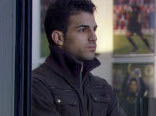 Arsenal's Cesc Fabregas has appeared in front of Football Association officials to explain his version of events over allegations that he spat at Hull City assistant manager Brian Horton.
Hull accused Fabregas of spitting following their FA Cup defeat at the Emirates Stadium and submitted their evidence to the FA last month.
The FA will now take the matter under consideration before deciding if further action is required.
Fabregas denied Hull's version of events saying:
I have never done this in my whole career, so why would I when I am not even playing?"
Speaking to the Daily Mail, Hull boss Phil Brown commented:
There is an independent solicitor representing us and hopefully there will be no bias towards any one club.
We really just want the truth to come out. If the truth comes out then we've got nothing to worry about.