adidas have put their latest football boots at the mercy of your creativity as the new' F50 adiZero miCoach comes to their miadidas bespoke customisation service.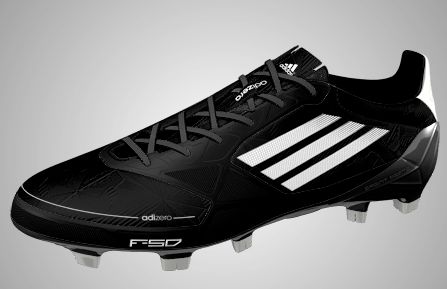 The latest style of adiZero have been hugely popular since their reveal earlier this year on the feet of Leo Messi. However, if one criticism has been levelled at adidas' newest football boots, it is their two launch colour schemes aren't to everyone's tastes.
Step in miadidas. adidas' custom football boot-creation service is now stocking the F50 miCoach, packing a full compliment of colours for just about every part of the boot.
adidas have also seen fit to offer three varieties of soleplate; with the Soft Ground and Firm Ground versions carrying over from the retail model and a new Hard Ground chassis available to pick for those of you who play on sun-baked or artificial pitches.
Disappointingly, adidas are only offering a synthetic miadidas' F50 miCoach at present, and if previous incarnations of the adiZero are anything to go by, it is likely to stay that way for the duration of this football boot's lifespan.
As you can probably tell, we've had a little bit of fun this afternoon playing with the new F50 miCoach and it's various customisable colourschemes, including a universally loved black-and-white model.
adidas'' F50 adiZero miCoach on miadidas starts at £210, with additional charges for postage and the like – so if you get some cash this Christmas, a pair of custom-made football boots might not be a bad way to spend it.