Tonight's friendly between England and Brazil will be a historic one for a number of reasons; it kicks off the 150th anniversary of the FA, it's a sold-out Wembley clash between two past World Cup winners and it's a benchmark for the hosts of next year's World Cup.
But most importantly, it's the last game England will take to the pitch in Umbro kits.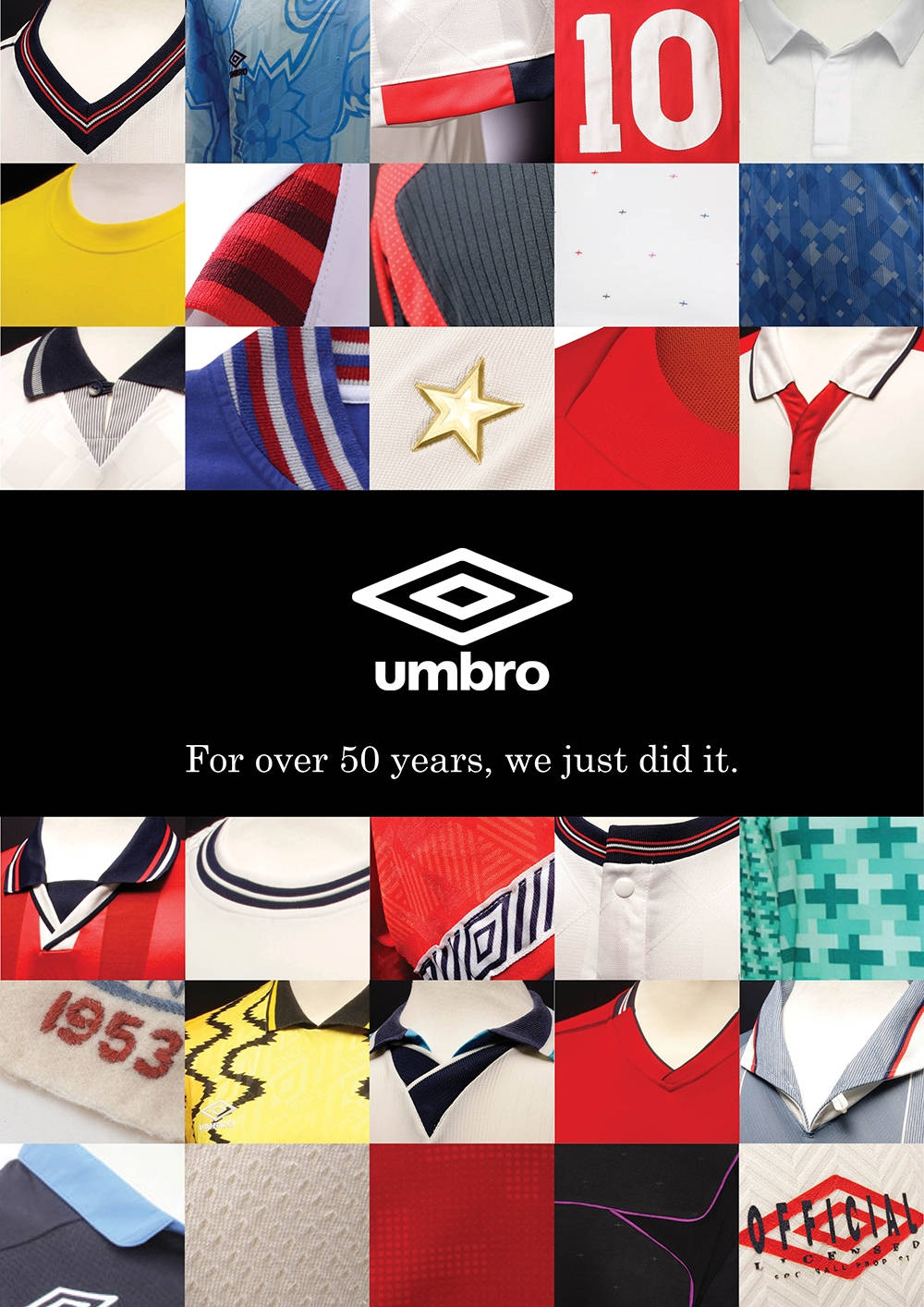 Too-often things are billed as 'legendary' or 'epic' in football, but Umbro's partnership with England is truly worth of both of those words and many more.
The Cheadle brand have worked closely with the Football Association for over half a century – we'd wager longer than most Footy-Boots.com readers have been alive – and have a legacy that no other brand can match.
To mark the occasion, Umbro have taken some of the best pieces of design from previous England kits and patched them all together in this image.
And if you read the words very carefully, you can almost hear the sound of a gauntlet being thrown down to the next brand to take on the mantel of Official Technical Supplier to the England National Team.
Whilst we're all eager to see what Nike will bring to the table, Umbro's relationship with English football has gone above and beyond the changing room. Having played a huge part in the creation of the new Wembley stadium and St. George's Park, it's fair to say Umbro have shaped the past, present and future of English football.
Umbro's official site says, "It's an important night for us as it'll be the last time (for now) that the England team will wear a kit tailored with pride by Umbro. It's been an honour to be associated with the national team for such a long period of time, and we wanted to take this occasion to celebrate some of the classic kits we've created for England."
Umbro's founder Harold Humphreys once said: "There are three things which constitute the ability to succeed – enthusiasm, tenacity and sheer damned cheek – but all in good measure."We think that we've stuck by these principles over the past 89 years, and we will continue to do so as we look forward to a bright future."
For all we've mentioned above, for the masterpiece that was the 2010 home kit, for the audacity that were the goalkeeper kits in the 90's and for so much more.
Thank you, Umbro.