The world's best selling football boot of all time, the Copa Mundial, has been re-engineered for the modern game. Welcome to the super light adidas Copa SL.
For many people, football boots begin and end with the adidas Copa Mundial. A triumph of engineering and design with a timeless sense of style, the 'Copas' have stood the test of time since 1979 when it was first released, ahead of the 1982 World Cup in Spain (Copa Mundial is Spanish for World Cup).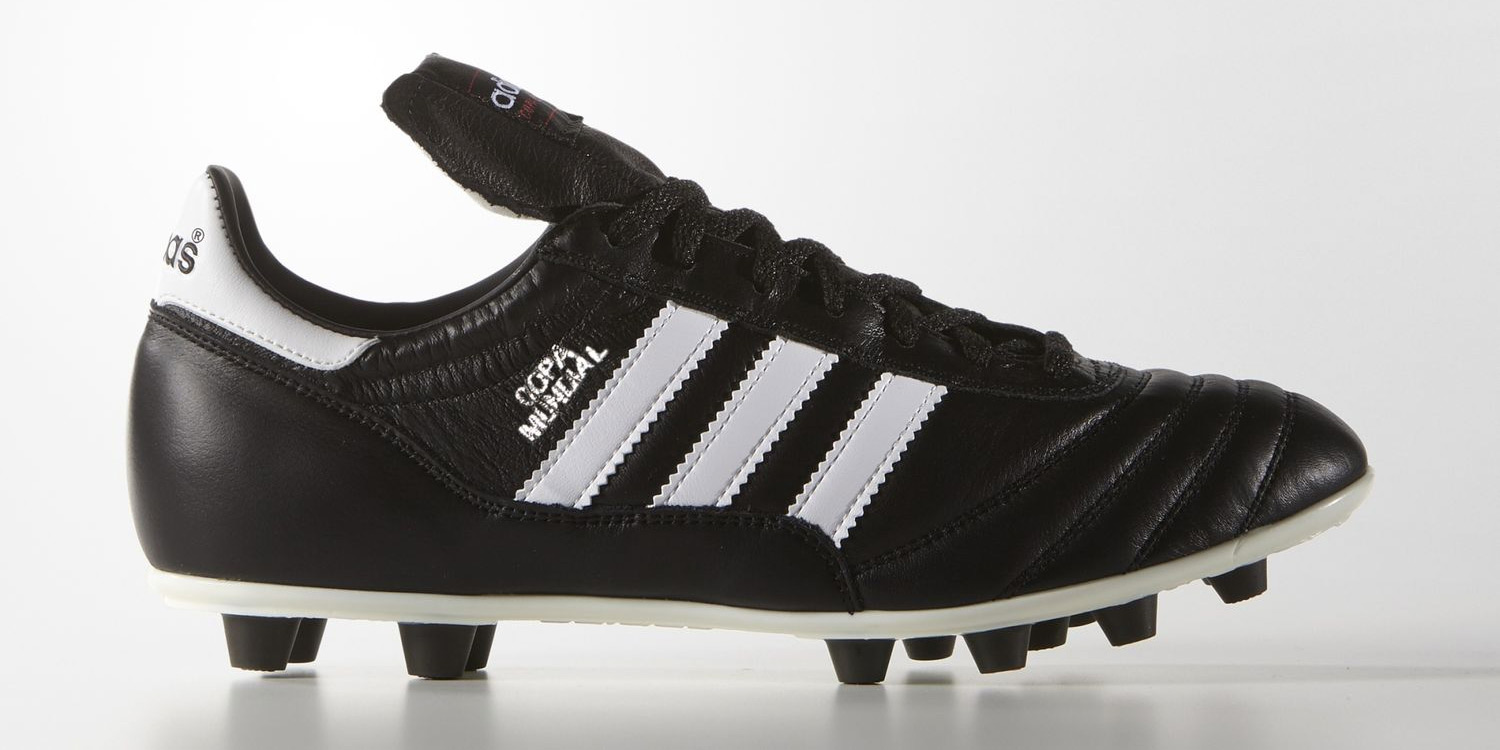 In the 30 odd years since the Copas inception, we've seen legends of the game choose to wear the iconic boot – Franz Beckenbauer, Michel Platini, Franco Baresi, Zico, Lothar Matthaus, Kaka, Zinedine Zidane to name but a few.
During this period boot technology and marketing has kicked into overdrive, but the adidas Copa Mundial has been more than comfortable with it's lot. It has become the world's best-selling boot without ever changing it's design.
With a resume like this, adidas aren't about to change a winning formula. The Copa Mundial will of course remain a fixture on the shelves of the German brand's stores, but there is nothing to stop them jumping on the back of the iconic Copa Mundial, which is what they have done with the Copa SL, a boot which visually resembles the Copa Mundial
adidas Copa SL
The Copa SL is a lightweight football boot with a synthetic upper, which weighs in around 185 grams. It's the HybridTouch upper, which emulates leather but is thinner and of course – lighter.
It uses adidas' SprintFrame, their lightweight outsole made popular by the now retired F50 range. It's a great outsole, very stable and supportive and an excellent addition to this boot.
At first glance the studs look like like the original Copa Mundial layout, but there is actually 11, not 12 studs on the Copa SL. The stud system is the GroundCTRL 2.0 version, suitable for use on Firm Ground or Artificial Ground.
Visually the boot looks like a more streamlined version of the Copas, with the classic white tongue and three white stripes paying homage to the original model.
The Copa SL is a limited edition boot, priced at £185
My View
If this football boot was launched without piggybacking on the success of the Copa Mundial it wouldn't turn any heads.
It's a classic looking Frankenstein of a boot, with no stand out features.
When I consider it costs £64 more than the original Copa Mundial and is made with a synthetic upper, I can't help but feel that adidas are cashing in on the Copa Mundial name and especially with such a massive price tag on it.
---
Available: April 16 2016
Weight: 185 grams
Retail Price: £184.99
Order: Buy Now>>