As one of sports' most legendary brands, adidas are steeped in the sort of history that other brands can only dream of.
Athletes sporting the Three Stripes on their football boots have influenced every World Cup for sixty years in one way or another, and adidas have opened up their archives to share some of the boots that have helped shaped history.
adidas Argentina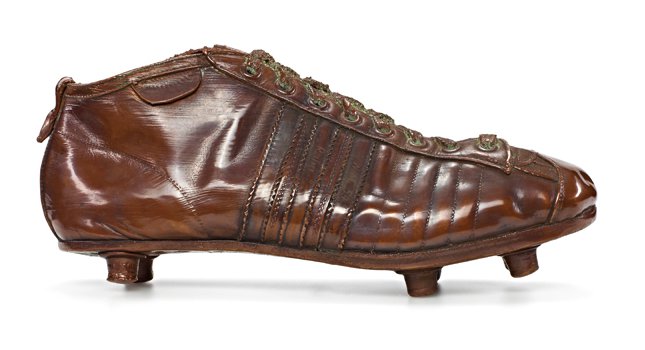 It was with this shoe that German striker Helmut Rahn scored West Germany's third goal in the 1954 World Cup Final against Hungary. Making it 3:2 with six minutes left, he led his team to victory.
adidas Weltmeister NS
This shoe was worn by French international Just Fontaine in the 1958 World Cup. He scored 13 goals in the tournament, making him the top scorer.
adidas Chile 62
Karl Heinz Schnellinger wore this shoe in the 1962 World Cup in Chile. In the same year, he was awarded German Footballer of the Year.
adidas Diamant
It was wearing this shoe that Geoff Hurst scored his famous hat-trick in the 1966 World Cup Final in England against West Germany, which ended 4:3. The match is remembered for England's only World Cup trophy so far.
adidas World Cup
The captain of the Brazilian national team, Carlos Alberto Torres, wore this shoe when he led his team to World Cup victory in 1970 in Mexico.
adidas Gerd Muller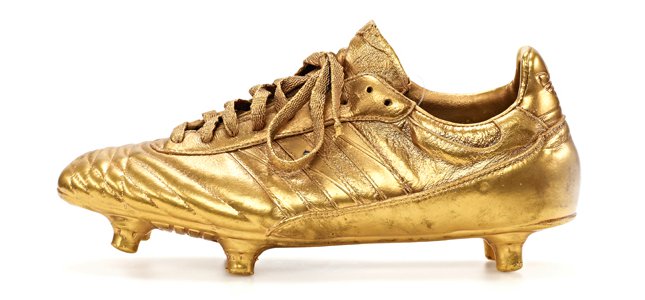 It was with this shoe that Gerd Müller scored what turned out to be the winning goal for West Germany in the 1974 World Cup Final against the Netherlands.
adidas World Cup
This shoe is a prototype for the 1978 World Cup in Argentina. It represents the last football boot development personally led by Adi Dassler.
adidas Special
Karl Heinz Rummenigge wore this shoe in the 1982 World Cup in Spain. Together with the West German team, he became second in the tournament.
adidas Stratos 2000
It was wearing this shoe that England's Gary Lineker scored 6 goals and became the tournament's best scorer in the 1986 World Cup in Mexico.
adidas World Cup SL
Andreas Brehme scored the winning penalty wearing this custom-made shoe in the 1990 World Cup Final in Italy against Argentina. West Germany claimed their third World Cup title.
adidas Predator Cup
This shoe was launched for the 1994 World Cup in the United States. It meant absolute innovation for the players – in terms of power, control and accuracy.
adidas Predator Accelerator
The Predator Accelerator Cut was released to coincide with the 1998 World Cup in France. The shoe was signed by Zinedine Zidane, who scored 2 goals in the final against Brazil leading France to their first title.
adidas Predator Mania
The Predator Mania was launched for the 2002 World Cup in South Korea and Japan. This shoe was custom-made for the English national player David Beckham.
adidas Predator Absolute+
This shoe was custom-made for the Swedish national player Niclas Alexandersson. It was launched before the 2006 World Cup in Germany.
adidas Predator_X
This Predator X was custom-made for the Spanish national player Xavier "Xavi" Hernandez i Creus for the 2010 World Cup. Spain won their first world title in South Africa.