Adidas relaunch the World Cup 1978 football boot as a limited edition
Football boot brand Adidas has re-released its World Cup football boot to commemorate the 30th anniversary of when it was first worn in 1978.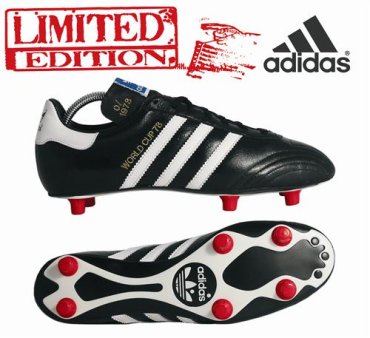 The traditional black/white boot is available in a very limited supply with only 1978 pairs available worldwide of which 100 pairs are available in the UK.
A must for any serious collector of nostalgic football boots, the World Cup 1978 is an exact replica of the original boot, and comes in its own leather presentation case, alongside wooden shoe trees, leather balm, and cloth, and a spare set of metal tipped studs.
The World Cup 1978 will be stamped with its own unique number that appears on the boot's tongue. The boot's upper is made from soft kangaroo leather, and adorned with the famous Adidas three stripe logo which stretches to the sole unit.
Price: £199.99
Available: Now
Colours: Black/White
Sizes: 8-11